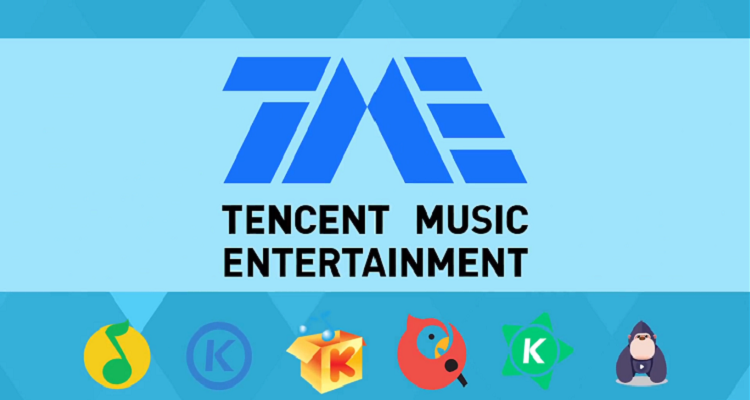 Tencent Music has finally filed its IPO paperwork — and pegged a debut date.
Spotify's successful direct listing on the New York Stock Exchange has inspired several companies to pursue IPOs on Wall Street.  These include Uber, Lyft, and Airbnb.  In the music space, the list also includes Chinese conglomerate Tencent Holdings.
Earlier this summer, the conglomerate's music division, Tencent Music Entertainment (TME), interviewed potential underwriting banks.  TME soon reached an agreement with Goldman Sachs and Morgan Stanley to underwrite the company's IPO.
At the time, Tencent Music had a reported valuation of over $25 billion.  The company owns three streaming music services – QQ Music, Kuguo, and Kuwo.  TME also owns We Sing, a popular Chinese karaoke app.  Combined, the company has over 700 million monthly active users, with around 14 to 21 million subscribers.
Like Spotify, Tencent Music has long-term licensing deals with major labels.  It also has licensing agreements with China's Huayi Brothers, South Korea's YG Entertainment, and competitors NetEase Music and Alibaba-owned Ali Music Group.
With an IPO launch, company executives had sought to raise between $3 billion and $4 billion.  iQiyi, a Chinese streaming video company, went public last March with a $2.4 billion valuation.  Pinduoduo, a Chinese e-commerce discount platform, launched with a $1.6 billion valuation.  Last September, however, a leaked report revealed TME executives halved the amount they seek to raise from the IPO.
Tencent Music would've gone public on October 18th.  Yet, turbulent market conditions around the world forced the company to put its IPO on hold.  Executives feared they wouldn't generate the $2 billion they had sought from going public.
Now, the company has confirmed when it will finally launch its IPO.
Launching with a lower valuation than expected.
Two weeks ago, two conflicting reports emerged.
One stated that Tencent Music would've gone public in early 2019.
After global stocks rebounded in late October, November proved a disastrous month.  Spotify's stock, for example, opened at its lowest price historically – $120.  Apple and Facebook also took major hits, dragging down the Dow Jones Industrial Average.
In addition, "large New York IPOs" don't usually launch in December.  The New York Stock Exchange typically slows down during the busy holiday season.  Investors and analysts feared that if Tencent Music launched in December, the company would not raise the $2 billion it expects.
Then, another report revealed investors would receive an early Christmas present.  Should the G-20 summit in Argentina end without any new conflicts, TME would launch the IPO on December 12th.
So, after President Donald Trump agreed to temporarily pause an escalating trade war with China, TME has launched its IPO today.
In a filing with the US Securities and Exchange Commission (SEC), Tencent Music has confirmed it seeks to raise between $1.1 billion and $1.2 billion.
The company has once again slashed the money it seeks to raise from its IPO.
The Chinese streaming music giant will sell 82 million American Depositary Receipts (ADRs) between $13 and $15 each.  Should executives exercise an over-allotment option, the company may sell an additional 12.3 million shares.
Speaking with Reuters, a source confirmed Tencent Music has rushed to publish its IPO.  Company executives fear US-China relations will eventually worsen after the temporary trade war truce.
"It's not worth waiting any longer for a potentially higher valuation if they have to deal with so many uncertainties."
The company will open its books on December 4th.  TME will start trading on December 12th.  Bank of America, Deutsche Bank, Goldman Sachs, JPMorgan, and Morgan Stanley are the IPO's lead sponsors.
---
Featured image by UDTech (YouTube screengrab).