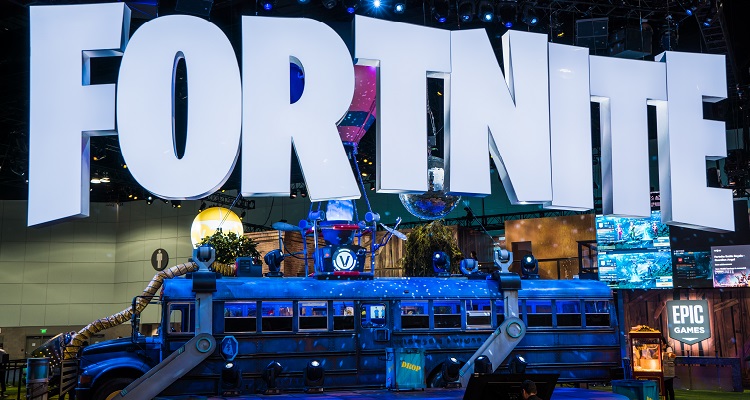 Will artists and gamers stop suing Epic Games over Fortnite dance moves?
It's no secret that Epic Games' popular video game, Fortnite, remains immensely popular around the world.
Several weeks ago, for example, Marshmello made waves in the video game industry.  The EDM producer held the largest in-game concert in history inside the Fortnite universe.
The game transported 10.7 million simultaneous online players to a large-scale virtual stage.  They watched Marshmello perform a 10-minute set.  Fortnite's 60 player map limitation saw thousands of individual matches attending the virtual concert.
And that only counts the numbers inside the game.  YouTube and Twitch views, for example, easily added tens of millions more viewers.
Indeed, the EDM producer's YouTube channel quickly hit 40 million views in just 2 days.  He sat at #31 on the YouTube Music global artists chart, up from #39 on the previous week's charts.  Marshmello currently sits at #14, down from #9 a week ago.
The EDM star's massive virtual success also led to a historic Las Vegas residency deal.
Earlier this week, DJ Marshmello signed an exclusive two-year agreement at KAOS Dayclub and Nightclub at the Palms Casino Resort.  The deal is valued at $60 million and comes after the resort completed its $690 million renovation.
Other artists, including Weezer, are now capitalizing on the game's massive success.   But massive success often attracts massive lawsuits.
Late last year, rapper 2 Milly filed a lawsuit against Epic Games.
The video game developer had used his 'Milly Dance' as downloadable content within Fortnite.
Nearly two weeks later, Alfonso Ribeiro – best known as Carlton in The Fresh Prince of Bel-Air – sued Epic and 2K Games.
Both companies had featured his signature 'Carlton Dance' in the game without permission.
At the same time, Russell Horning – best known as the 'Backpack Kid' – also sued Epic.  The developer had used his 'Flossing' dance in Fortnite without his permission.  Horning has claimed ownership for the viral social media dance move.
Then, two months ago, Rachel McCumbers, the mother of the 'Orange Shirt Kid,' filed a lawsuit in a California court.  Epic had allegedly copied the 'Random' dance, a viral move first posted within the Fortnite community.  She also sued for the use of the catchphrase, "It's also a great exercise move."
Note that all four – 2 Milly, Ribeiro, Horning, and McCumbers – don't own the copyright to their respective dances.  They've reportedly filed to trademark the moves.
Now, following the Supreme Court's ruling on a separate case, all lawsuits against Epic Games have come to a dramatic halt.
How the Supreme Court inadvertently shut down Fortnite dance lawsuits.
Earlier this week, the US Supreme Court came to a unanimous decision.
A registration must be fully completed by the U.S. Copyright Office before any litigation proceedings can commence.
Never mind that the arduous process often takes several months to several years just to complete.
Writing for the unanimous majority, Justice Ruth Bader Ginsburg wrote,
"Registration occurs, and a copyright claimant may commence an infringement suit, when the Copyright Office registers a copyright.

"Upon registration of the copyright, however, a copyright owner can recover for infringement that occurred both before and after registration."
According to Ginsburg, the Copyright Office usually turns around registrations in seven months.
That move has had unexpected consequences for non-copyright owners.
Following the ruling, Ribiero immediately dropped his lawsuit against Epic Games.  Last month, the US Copyright Office had declined to register the 'Carlton Dance,' dubbing it a "simple dance routine."
Yesterday, 2 Milly, along with the Backpack Kid and the Orange Shirt Kid, voluntarily dismissed their respective lawsuits without prejudice.  Along with Ribeiro, however, this means they could potentially sue Epic Games at a later date.
Pierce Brainbridge Beck Price & Hect had represented each of the plaintiffs.  The law firm has stated the voluntary dismissals were 'purely procedural.'
Explaining his willingness to take Epic Games to court, attorney David Hecht said,
"We will continue to vigorously fight for our clients' rights against those who wrongly take their creations without permission and without compensation."
Yet, without a copyright trademark, it remains to be seen if any of Hecht's clients will actually find success in a court of law.
---
Featured image by Sergey Galyonkin (CC by 2.0).