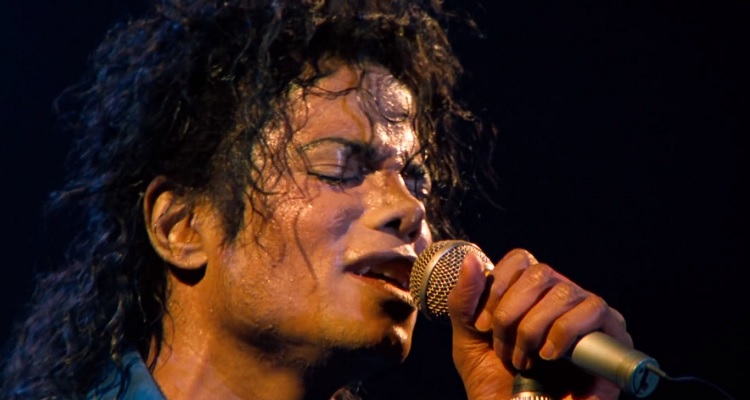 Will the Michael Jackson estate follow through on its threat to sue Leaving Neverland producer/director Dan Reed?
In late February, the Michael Jackson estate made good on its promise.
The late King of Pop's family sued HBO for $100 million at Los Angeles Superior Court.
With the cable network's decision to air the controversial Leaving Neverland documentary, HBO apparently violated a 1992 non-disparagement agreement.  The late pop singer's family claims the documentary is based on false accusations.
In addition, Jackson's accusers — two men who have previously claimed he never molested them — have been accused of having a financial motive to lie about the abuse.
Now, the Jackson family has asked a judge for arbitration instead of pursuing its promised $100 million suit.
The war against HBO and Dan Reed heats up.
In the documentary Leaving Neverland, director/producer Dan Reed investigates how the late pop singer reportedly started a relationship with two young boys – aged 7 and 10 – along with their families.  At the peak of his fame, the two men – Wade Robson and James Safechuck – claim that the King of Pop sexually abused them multiple times over several years.
Soon after, HBO and the UK's Channel 4 picked up the rights to air the controversial four-hour documentary.
The lawsuit eventually shifted to the U.S. District Court for the Central District of California.
Aiming to push the case back to state court, Jackson's estate asked a California federal judge on Monday to send the lawsuit to arbitration.  But a serious issue quickly emerged: under United States law, a deceased person can't sue for defamation.  And neither can that person's estate.
That shifts the focus away from the most serious allegations.  But there's still a contract breach in question, though the Jackson family is now looking gun-shy.
As stated earlier, in 1992, HBO had agreed to never disparage the singer in exchange for exclusive footage from Jackson's Dangerous World Tour.
But the family is now seeking an out-of-court resolution.  Citing the Federal Arbitration Act, the estate has strongly pushed for arbitration,
"Apparently, HBO was happy to rely on the fact that deceased persons cannot sue for defamation, and thus saw no need to comply with any sort of journalistic ethics at all.

"Unlike HBO, the estate is not interested in playing games and wants a real process to expose HBO's lack of journalistic integrity."
Maintaining Jackson's innocence, his family called the documentary "lies."  The petition further slammed Robson and Safechuck as "admitted perjurers."
"Michael Jackson can never be silenced.  His music and artistry live, as does his innocence.

"They will long outlast false claims, gossip, and allegations spread by those who seek to make money off him."
Interestingly, HBO looks ready-and-willing to fight this one in court.
Fighting back against the motion to return the case to Los Angeles Superior Court, an HBO spokesperson said a federal court remains the "appropriate place" for the case.
Separately, speaking about the fallout in a new interview, Michael Jackson estate co-executor John Branca said he has considered suing Dan Reed.
"Those people made up a goddamn story because they wanted money and we will not allow that to go unchecked – it's that simple.

"[Reed's] documentary is replete with inaccuracies, lies, and stuff they knew not to be true.  They should be ashamed of themselves".
He added the laws surrounding defamation should change.
"Because the laws of defamation are what they are, there is nothing we can do or say.  The man can be damaged, his kids can be hurt and theoretically, nothing can be done.

"I'm going to suggest the law should be changed to protect the deceased at least for a period of time.  Because it's about the truth, it's about fairness, and it's about balance."
---
Featured image by Chief Mouse (YouTube screengrab).