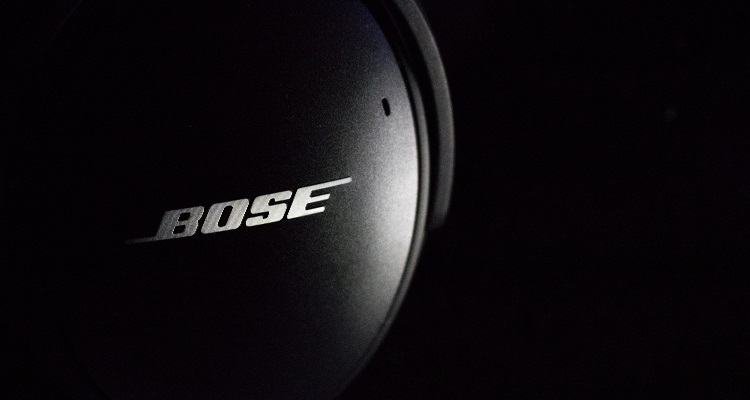 Two years ago, Kyle Zak, a consumer from Chicago, purchased a $350 pair of Bose wireless headphones.
Unbeknownst to him, the company allegedly collects and records the details of music and audio files played through the headphones.  Represented by consumer privacy firm Edelson PC, Zak alleged that Bose transmits this data, along with customers' personal identifiers, to third parties, including data miners.
The collection process has allegedly been happening through Bose's Connect app.
Consumers have no idea this is happening, said Zak and Edelson PC.  So, they filed a class-action lawsuit against the company.
Filed in the U.S. District Court for the Northern District of Illinois, Eastern Division, Zak listed five causes of action against Bose.
First, the company violated the Federal Wiretap Act.  First established in 1968, the Wiretap Act prohibits intentional "interception" of "wire, oral, or electronic communications."
Second, the headphones/speaker company violated the Illinois Eavesdropping Statute.
Third, Bose intruded upon the seclusion of Kyle Zak and other consumers.  Dubbed Intrusion Upon Seclusion (a special form of invasion of privacy), the company knowingly transmitted consumer Media information.
Fourth, the company's actions directly violate the Illinois Consumer Fraud and Deceptive Business Practice Act (ICFA).
Fifth, Bose benefited from hidden collection data.  Titled Unjust Enrichment, the company disclosed consumer information to third-party without any knowledge or content.
Two months ago, U.S. District Court judge Andrea Wood dismissed Zak's key wiretapping claim.  He can't claim the Connect app illegally "intercepted" the names and duration of songs he streamed on Spotify.
Simply put, Wood found Zak failed to show Bose was a "party" to the communication.
The company couldn't willfully "intercept" this information.  Thus, Bose hadn't violated federal wiretapping law.
Yet, Judge Wood refused to drop another key claim.  Bose has allegedly breached Illinois' Consumer Fraud and Deceptive Business Practices Act.  The company has reportedly misled consumers about how it collects and then subsequently shares data.
In a 17-page decision, she noted,
"The court finds that Zak has pleaded an [Illinois Consumer Fraud Act] violation sufficient to survive the motion to dismiss stage."
Now, in an attempt to survive in court, Bose has filed a motion to dismiss the class action lawsuit.
"Please, please, please make this case go away."
Last Friday, the company told Judge Wood to "permanently toss" Zak's wiretapping claims.
Bose said his second amended class-action complaint against the company only makes "limited and superficial" changes.  Zak's latest filing merely adds "window dressing."
He had attempted to once again push the wiretapping claims against the company instead of pushing forward with Judge Wood's original ruling, which allowed the Illinois Consumer Fraud Act violation accusation against Bose to proceed.
Arguing the company hadn't actually violated wiretapping and eavesdropping law, Bose wrote,
"Inadequate disclosure — and not illegal interception — has always been the nature of plaintiff's claim, which is why the court properly dismissed his Wiretap and Eavesdropping Act claims."
In addition, Zak had "knowingly and deliberately installed, opened, and used the Bose Connect App with streaming music services."  Plus, intercepting track titles played on music streaming services, including Spotify, can't be considered 'content' under existing wiretapping laws.
"If it were the content of the communication it would be the song itself — music and lyrics.  But plaintiff alleges only that the app collects record information each time he presses the track forward or backward button.

"This demonstrates that what is occurring is not an interception of a communication, but rather the logging of one… Plaintiff does not allege that the Bose [app] listens to — or can even access — the songs or podcasts themselves, but only that it logs record information about those songs and podcasts, like the name of the track."
Thus, Judge Wood should once again dismiss Zak's wiretapping claims.
---
Featured image by toolsofmen.com (CC by 2.0).