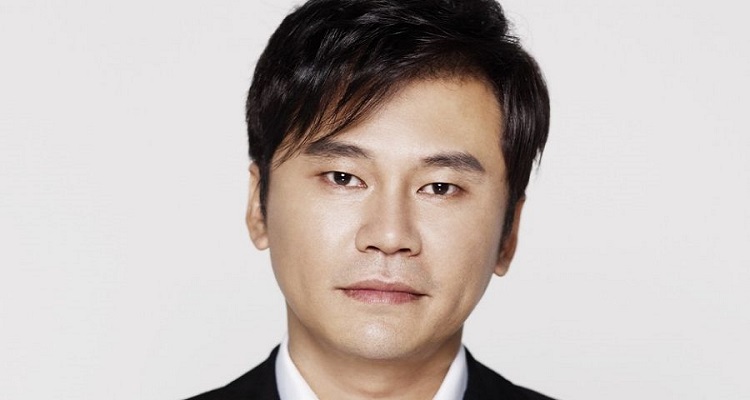 23 years ago, Yang Hyun-suk founded YG Entertainment.
The Korean entertainment company has since launched and managed the careers of several notable K-Pop stars and actors.  On the artist side, these include Blackpink, BTS, iKON, 2NE1, Big Bang, and Psy, among many others.  On the entertainment side, actors and actresses include Im Ye Jin, Kim Hee Ae, Son Ho Jun, and Lee Soo Hyuk, among many others.
Now, the Korean entertainment mogul has been forced to step down.
How a drug-fueled scandal forced out YG's founder.
Several days ago, Kim Hanbin, founder of popular K-Pop group iKON, confirmed he would leave the group as well as YG Entertainment.
Stating that he had purchased marijuana and LSD in 2016, Hanbin – professionally known as B.I. – apologized on Instagram.
"It's true that I wanted to rely on something that I shouldn't have had any interest in due to going through a hard and painful time.  However, I was too scared and fearful to do it."
YG Entertainment then confirmed the rapper's departure and the termination of his contract.
"YG has become keenly aware of our responsibility for managing our agency artists.  Once again, we sincerely apologize for causing concern."
Yang Hyun-suk allegedly covered up the drug purchase.
While marijuana remains legal in several parts of the U.S., purchasing cannabis carries a lengthy jail sentence in Korea.  Fans expressed both their shock and outrage over the news.
So did investors.
YGE stock dropped 4.05% to 31,950 Won ($27.03 USD) a share.
This isn't the only scandal YG has faced.  Seungri dropped the YG Entertainment stock after his own major scandal.  Labeled the Great Gatsby of Korea, the K-Pop singer was charged with supplying prostitutes to foreign investors at nightclubs.
Hinting that his resignation came after the latest scandal, Yang Hyun-suk wrote on YG Entertainment's website,
"I've dedicated the past 23 years of my life to YG Entertainment.  It brought me great happiness to support the best music and the best artists.  I thought of it as the only thing I could offer fans and society.

"However, from today, I will step away from all of my roles and work at [here].  I sincerely hope that there will not be any further damage to my beloved celebrities under YG, and to the loving fans, because of me.

"Currently, there are many experts at YG who have more capabilities and sense than me.  I think that my stepping down will be a good opportunity for them to exhibit their abilities better.  It's my sincere wish that YG can stabilize as soon as possible."
His younger brother, Yang Min-suk, also confirmed he would leave the company following the sex and drug scandals.  He had served as CEO.
---
Featured image posted on Twitter.