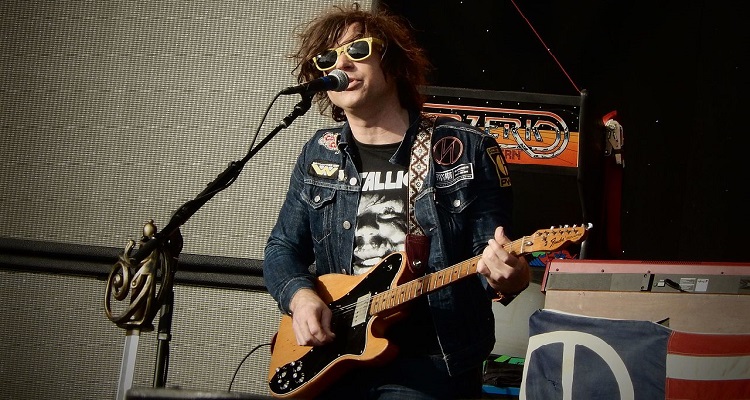 Several months ago, The New York Times published a scathing report about Ryan Adams.
According to the February 13th report, the singer/songwriter teased multiple women with promises to 'jumpstart' their careers.  In exchange, he engaged in manipulative behavior, pursuing female artists for sex.
When denied, Adams allegedly turned domineering and vengeful.  He would then subject the women to emotional and verbal abuse.  Adams would also harass them on social media and in text messages.
Even worse, this behavior reportedly included a relationship with a 14-year-old, whom he repeatedly exposed himself to.
Adams denied the report.  Yet, the fallout was quick, swift, and brutal for the singer/songwriter.
In the UK, furious fans demanded refunds for his tour in Ireland and the UK.  Disenchanted concertgoers lambasted Ticketmaster, See Tickets, SJM Concerts, and other venues for refusing to grant them refunds to Adams' upcoming tour.
Multiple amp, guitar, and pedal companies then dropped the singer/songwriter from their product lines.  Distancing themselves from Adams, sponsoring companies included JHS Pedal, Walrus Audio, and Benson Adams.
His label, Pax-Am, also indefinitely delayed the release of the singer/songwriter's upcoming album, Big Colors.  The label has a distribution deal with Universal Music Group (UMG).
Soon thereafter, the FBI confirmed its Crimes Against Children team had taken the first steps in launching a criminal investigation into Adams' behavior.  Specifically, the agency focused on his alleged online relationship with the 14-year-old girl.
Radio stations across the US also silently dropped the beleaguered singer/songwriter from rotation.  These include mostly Adult Album Alternative stations, like Nashville's WRLT Lightning 100, New York's WFUV, and LA's KCSN, among many others.
Now, following months of silence on social media, Ryan Adams has responded.
The 'truth' will come out, says the embattled singer/songwriter.
In a poetic publication plugging his indefinitely-delayed album, Adams wrote on Saturday,
"I have a lot to say.  I am going to.  Soon.  Because the truth matters.  It's what matters most.  I know who I am.  What I am.  It's time people know.  Past time."
Admitting his flaws, the singer/songwriter maintained his innocence.
"My work was always meant to be a map for the lost.  I've tried my best to be open and accountable.  Not a billboard.  I mean, maybe for being flawed.  I've always wanted to help.  I'm trying."
Adams added he didn't "have an easy life."  Losing his brother the day his Prisoner Tour ended, he wrote,
"[I spent] every night wondering if he would be alive.  He was proud of me."
Urging his 39,300 followers to "believe women [and] believe the truth," he concluded,
"Thank you for your kindness, your support, and for this time, I needed to decide how I could be a part of a better tomorrow for everybody.  Sometimes that peace comes from opening yourself up.  That's who I want to be."
---
Featured image by Drew d. f. Fawkes (CC by 2.0).