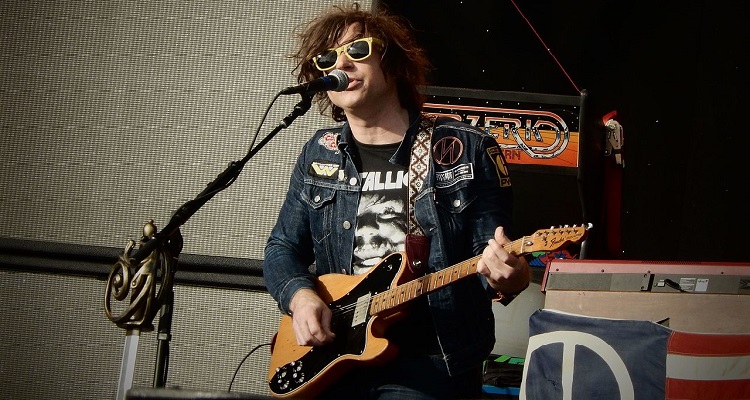 British fans aren't too happy with Ryan Adams, SJM Concerts, and Ticketmaster UK right now.
As you've probably heard, things haven't been going so well for Ryan Adams lately.
First, a New York Times story claimed that the singer maintained emotionally and sexually abusive relationships with multiple women.
For years, also allegedly maintained an online relationship with a 14-year-old girl.  The pair reportedly had phone sex on Skype for years, with Adams revealing his private parts at least once.
Then, following the allegations, multiple amp, guitar, and pedal companies quickly dropped the singer/songwriter from their product lines.  Distancing themselves from Adams, sponsoring companies included JHS Pedal, Walrus Audio, and Benson Adams.
Adams' label, Pax-Am, also indefinitely delayed the release of the singer/songwriter's upcoming album, Big Colors.  The label has a distribution deal with Universal Music Group (UMG).
Next, the FBI confirmed that its Crimes Against Children team has taken the first steps in launching a criminal investigation into Adams' behavior.  Specifically, with his alleged online relationship with the 14-year-old girl.
As if things weren't bad enough for Adams, radio stations across the US silently dropped the beleaguered singer/songwriter from rotation.  These include mostly Adult Album Alternative stations, like Nashville's WRLT Lightning 100, Houston's WFUV, and LA's KCSN, among many others.
Now, as the singer maintains his innocence, a new report claims that Adams has refused to give British concertgoers refunds for his upcoming tour.
From bad to worse… and even worse for Adams.
Furious Adams fans across the UK have reportedly taken to social media to lambaste the singer/songwriter.
One fan, Emma Buff, explained she paid nearly £50 ($67) to see Adams live on stage.  This was before the damning NYT story.
"Reading the allegations upset me quite a lot and I decided I didn't want any of my money to go to Ryan Adams in the future.

"I've tried to get a refund on the ticket…  I've yet to hear anything back.

"In the current climate we live in now, I definitely think about who I want my hard-earned money to go to…  and I do think the whole [music] industry needs to look at itself."
Promoter SJM Concerts has yet to comment on the sudden slew of refund requests.
A Pitchfork reader reportedly received the following e-mail from ticket company See Tickets.
"The event is still going ahead therefore in line with our agreed terms and conditions, refunds are not available."
Upon requesting a refund for Ryan Adams' concert shows, Ticketmaster UK greets users with the following message.
"Ticketmaster only offers exchanges or refunds for tickets where the event is canceled – this is set by the venue and event organizers as it is on their behalf that we sell tickets."
The concert will kick off in Dublin on March 31st and wrap up in Cambridge on April 11th.
---
Featured image by Drew d F Fawkes (CC by 2.0).