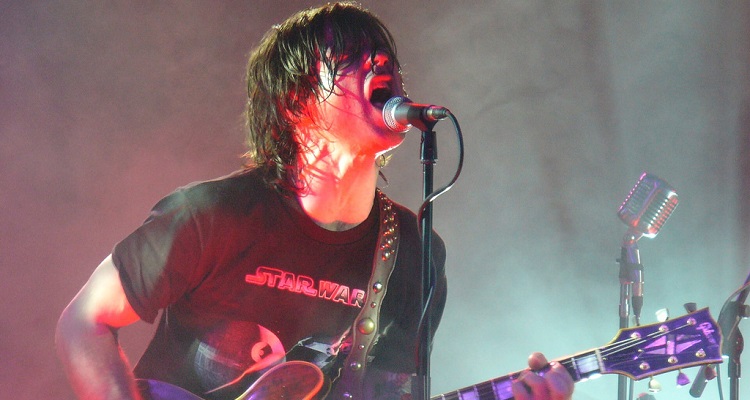 Has the angry social media mob triumphed over Ryan Adams?
Following a bombshell New York Times report, British fans immediately took to social media to express their outrage.
But, not for the reason you'd initially think.
Several months ago, Ryan Adams announced his upcoming European tour across Ireland and the UK.  The concert would kick off in Dublin on March 31st and wrap up in Cambridge on April 11th.
Yet, after purchasing their tickets, British and Irish fans found out one cold reality – not a single ticketing website, promoter, or venue would issue them refunds.
You likely know the story by now.
Several weeks ago now, the New York Times claimed that Adams engaged in emotionally and sexually abusive behavior with multiple women, including ex-wife Mandy Moore.
He also allegedly engaged in phone sex for years with a then-underaged girl.
Multiple amp, guitar, and pedal companies quickly dropped Adams from their products lines.  His label, Pan-Ax, which has a distribution deal with Universal Music Group, indefinitely delayed his album, Big Colors, set to debut in April.
The FBI's Crimes Against Children division opened up an investigation into the underage sex claims.  And radio stations across the US silently dropped Adams from rotation.
Overseas, disenchanted fans lambasted Ticketmaster, See Tickets, SJM Concerts, and other venues for refusing to grant them refunds to Adams' upcoming tour.
Ticketmaster UK, for example, greeted users who had requested a refund with the following message.
"Ticketmaster only offers exchanges or refunds for tickets where the event is canceled – this is set by the venue and event organizers as it is on their behalf that we sell tickets."
See Tickets sent the following e-mail to fans.
"The event is still going ahead therefore in line with our agreed terms and conditions, refunds are not available."
Now, hoping to avoid another public relations nightmare, Ryan Adams has caved in to the pressure.
The beleaguered singer/songwriter has scrapped his nine-date tour in Ireland and the UK.
In a post confirming the news, Ticketmaster Ireland wrote,
"The Ryan Adams UK & Ireland tour has been canceled.

"Full refunds to ticket purchasers from authorized outlets will be processed by end of day on Monday.

"Please allow time for the repayment transaction to hit your account."
The ticketing giant didn't confirm whether refunds would include booking fees.
Amidst the controversy, Adams has maintained his innocence.  In a statement via his lawyer, the singer/songwriter wrote weeks ago,
"I am not a perfect man and I have made many mistakes.  To anyone I have ever hurt, however unintentionally, I apologize deeply and unreservedly."
Lambasting the NYT piece, Adams added,
"Some of its details are misrepresented; some are exaggerated; some are outright false.

"I would never have inappropriate interactions with someone I thought was underage. Period."
Since then, he's remained silent.
---
Featured image by 6tee Zeven (CC by 2.0).