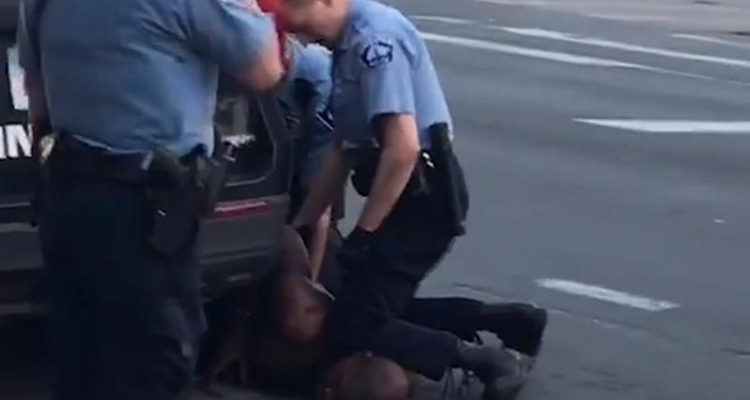 After the widespread outrage over the death of George Floyd – Madonna's tribute video falls flat.
Anger grew for the third day as protestors torched a police station in Minneapolis where the officers worked. Footage of the incident reveals an officer kneeled on George Floyd's neck for over eight minutes as he struggled to breathe. The murder of another black man at the hands of police forces has polarized the nation.
Madonna tweeted a clip of her son dancing to the Michael Jackson song, "They Don't Care About Us."
Brutal murder travels around the world my son David Dances to honor and pay tribute to George and His Family and all Acts of Racism and Discrimination that happen on a daily basis in America. #davidbanda #JusticeforGeorgeFloyd #MichaelJackson pic.twitter.com/wLa6YKrYF1

— Madonna (@Madonna) May 28, 2020

"Brutal murder travels around the world my son David dances to honor and pay tribute to George and his family and all acts of racism and discrimination that happen daily in America," the singer wrote on Twitter.
The man who kneeled on the neck of George Floyd has been taken into custody and charged with third-degree murder and manslaughter.
The tweet received much criticism from Twitter, with many users calling the tweet insensitive. "Nobody asked Madonna to weigh in today. Not a soul. Unforced errors among public figures have been rampant this month," one commentator wrote.
Another compared the gaffe similar to Pepsi using protest imagery and Kendall Jenner to advertise. This incident isn't the first time Madonna finds herself receiving a public flogging this year. Just a month ago, the singer told her fans and followers that she wanted to go out and "breathe that COVID-19 air" instead of being in quarantine.
The rest of Madonna's disastrous "Madame X" tour was canceled due to the COVID-19 pandemic. She called the virus "the great equalizer" in comments that sparked outrage. Many saw her as a privileged person whining about time spent in lockdown. No doubt, her remarks on the George Floyd situation will spark more outrage.