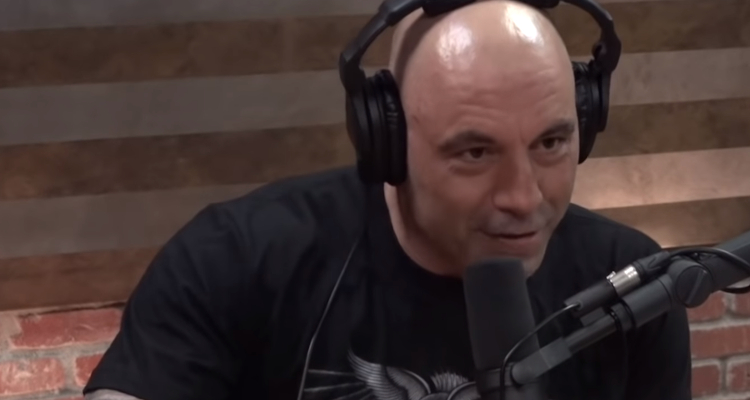 Days after facing social media backlash over a nine-year-old Joe Rogan Experience (JRE) conversation with comedian Joey "Coco" Diaz, Joe Rogan is grappling with additional activist outrage, stemming this time from comments about Black Lives Matter (BLM) protesters.
The longtime UFC broadcaster offered his opinion of BLM protesters' objectives during a recent Joe Rogan Experience sitdown with former Evergreen State College biology professor Bret Weinstein.
Weinstein and Rogan covered an array of contemporary issues and topics – the COVID-19 pandemic, protests stemming from the death of George Floyd, police reform, and the "Defund the Police" movement among them – during the more than three-hour-long conversation.
The dialogue that drew the ire of social-media activists arrived at about the 20-minute mark of the podcast episode.
Both Rogan and Weinstein acknowledged the frustration of protestors and their personal desire for change in law enforcement. However, Rogan proceeded to question the long-term objectives of those participating in Black Lives Matter protests.
"But you [the protesters] feel very passionate about what you're saying," said Rogan. "And I think if you pulled one of those kids aside and said, 'What's your message and what're you trying to do?'
"I think a lot of them would have nothing to say. And that's very concerning to me. I'm very concerned about that because it seems like they're very enthusiastic and passionate about an invisible enemy. An enemy that they can't put on a scale, they can't tangibly describe it in a way that I understand it completely.
"It just seems like the structure of things they feel like is unjust," finished Rogan.
Responding to the statement, Weinstein stated: "It is unfortunately a zombified collective fighting a boogeyman that they have invented, which again doesn't mean that their frustration is not about something real that requires a solution."
While some Twitter users emphasized their stance on Rogan's message in the broader context of discussions about protests, a substantial number of others voiced clear-cut disapproval with his words.
"Looking forward to his show being off YouTube so his alt-right bulls—t spreads less easily," wrote one aggravated individual.
"The ignorance from Rogan is astounding," vented a different person.
At the time of this writing, Joe Rogan hadn't responded to the most recent complaints levied against him on social media. The 52-year-old inked a $100 million podcast deal with Spotify last month, and the Joe Rogan Experience will arrive on the platform in September.