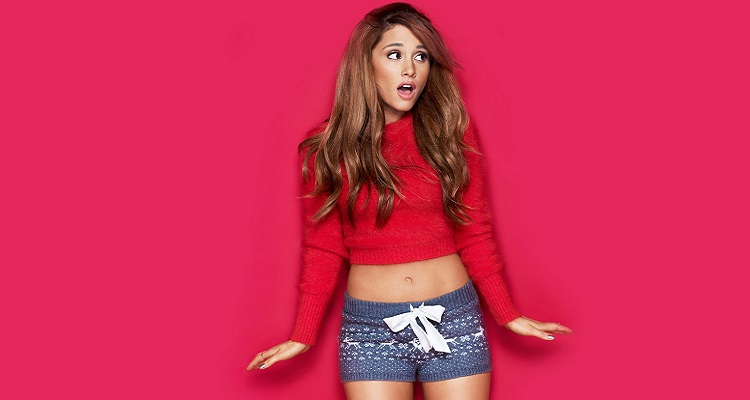 Back in April, we learned that the "7 Rings" copyright infringement lawsuit filed against Ariana Grande by rapper Josh Stone was set to proceed — despite some previous signs of an imminent dismissal. Now, Stone and his legal team have elaborated upon the allegations with an amended complaint.
To recap, we've covered the courtroom showdown between Ariana Grande and Josh Stone since its start in January. Stated in brief, Josh Stone, known professionally as DOT, maintains that Grande's "7 Rings" (released on January 18th, 2019) infringes upon his "You Need It I Got It" (recorded on January 3rd, 2017).
The presiding judge informed Stone and his lawyers in March that the suit would be tossed out by mid-April if they failed to serve Grande and the other defendants, currently including "7 Rings" co-writers Kimberly Krysiuk, Social House member Charles Anderson, Thomas Brown, and several additional parties. BMG, Kobalt, and Concord have also been named as defendants.
Ultimately, the plaintiffs served the defendants and moved to proceed with the litigation. Now, two new legal documents (obtained exclusively by Digital Music News) shed light upon the infringement allegations' nuances. First, an updated complaint details a series of alleged meetings between Stone and Universal Music Group (UMG) executives and producers (as well as other producers yet – including "7 Rings" co-writer Thomas Brown, who has worked with Grande on each of her five studio albums) in June 2017.
During the sit-downs, which occurred over the course of a week, Stone allegedly played a number of his tracks ("You Need It I Got It" among them). The text relays that Brown subsequently contacted Stone, specified that he enjoyed the allegedly infringed song, and expressed an interest "in exploring opportunities to work together." Brown also allegedly told Stone "that he produced several songs for Leonard Grant," who co-wrote and appeared in "You Need It I Got It" under his Uncle Murda stage name.
Instead of pursuing this alleged interest in collaboration, however, Brown "simply took I GOT IT to Ariana Grande…and later repackaged I GOT IT into 7 RINGS," per the complaint. From there, the concise filing reiterates the expert opinion of Dr. Ronald Sadoff, a musicologist and the current head of NYU's Department of Music and Performing Arts Professions. (Musicologists also played a central role in Katy Perry's long-running "Dark Horse" infringement case, though some called into question the objectivity of Perry's team of 15 musicologists.)
Dr. Sadoff conducted "a comparative analysis" of the tracks and "found significant evidence of clear and permeating similarities in both music and lyrics." Specifically, the musicologist identified similarities in the works' hook notes (illustrated with sheet music) and relayed that both hooks contain 12 words, nine of which are shared. A different New York City-based musicologist corroborated key elements of Dr. Sadoff's findings, according to the complaint.
The second of the aforementioned new legal documents, an order from Judge Naomi Reice Buchwald dated August 18th, 2020, affords the defendants permission to introduce a motion "without the necessity of a premotion conference" and instructs the parties to "confer on a briefing schedule agreeable to both sides."
More as this develops.