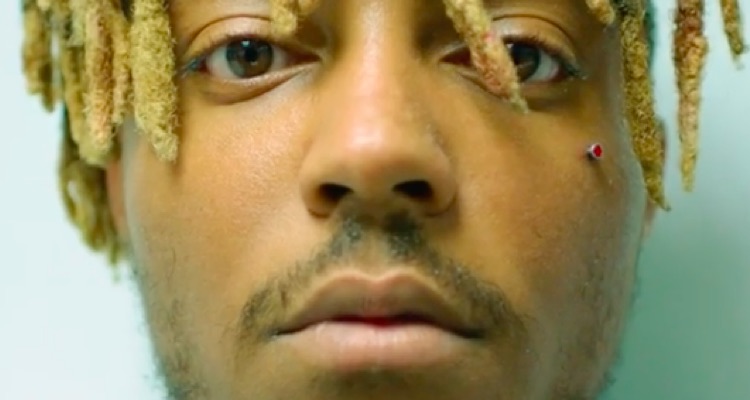 The "Lean wit Me" copyright infringement lawsuit against the estate of Juice WRLD has officially been transferred to a new judge, potentially affecting its outcome.
This transfer – from Judge Dale S. Fischer to Judge Stanley Blumenfeld, both of whom serve on the U.S. District Court for the Central District of California – came to light in a recent legal filing, which DMN obtained.
As 23 other cases are included in the transfer, and Judge Blumenfeld assumed office one week back (nearly two years after he was first nominated for the post), the switch appears to have been rooted in procedure. Nevertheless, the change could very well impact the ongoing infringement case against the estate of Juice WRLD.
An unidentified minor submitted the complaint (via his father and guardian ad litem, Thomas F. Willisch) in July of 2019. The high-profile lawsuit – which entered the spotlight shortly after Yellowcard dropped its massive, $15 million infringement suit against Juice WRLD – centers on the late artist's 2018 "Lean wit Me" track.
Juice WRLD, whose full name was Jarad Anthony Higgins, and writer-producer Nick Mira allegedly lifted elements of the minor plaintiff's "Ice" to craft "Lean wit Me," according to the complaint. The exact circumstances of the alleged infringement – including when (or whether) Higgins, Mira, and the "Ice" creator collaborated – haven't yet been detailed. And predictably, it's proven difficult to pinpoint "Ice" on streaming services for multiple reasons, the under-18 musician's sealed identity chief among them.
However, the last name of this individual's guardian ad litem matches that of an artist who uploaded a track entitled "Ice" to YouTube last January – the same month that it was first registered with the Copyright Office and about six months before the underlying lawsuit was filed. Moreover, some of the lyrics within the one-minute-long "song" read: "I told Juice WRLD imma sue you / Give me six figures I like that, cus I'm not wrong, you stole my song." The all-vocal effort also encompasses a number of other Juice WRLD mentions.
Though the work itself seems to have been created as a joke – the uploader appears to make light of the media in the YouTube video's comments section – the prospect of fighting a costly legal battle amid a pandemic is hardly a laughing matter. In this vein, lawyers for the Juice WRLD estate promptly fired back against the suit, claiming that the "Ice" copyrights (for the original in January of 2019 and "an alternative version" in February of 2019) were "procured by fraud upon the Copyright Office."
More as this develops.