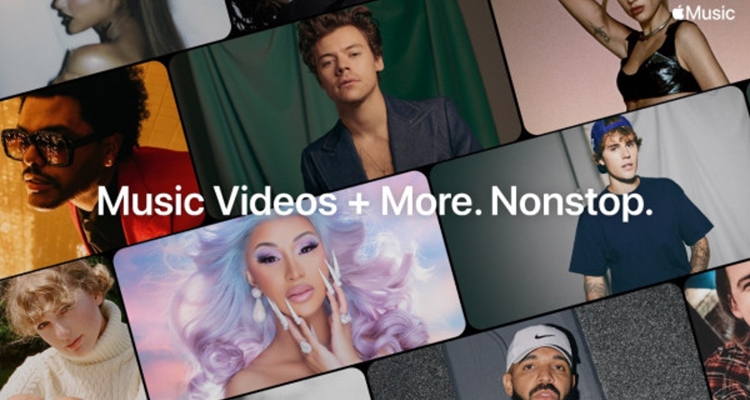 Apple is bringing MTV back to its roots with a new 24-hour music video live stream — dubbed Apple Music TV.
Apple says the music videos selected will include new music videos and premiers, specially curated music video blocks, and live shows and events. Chart countdowns and guests will also make an appearance. It sounds an awful lot like the old MTV format that was abandoned when reality TV took over.
Apple Music TV is only available in the US on the Apple Music and Apple TV apps.
The service debuted this morning with a countdown of the top 100 all-time most-streamed songs in the US. On Thursday (Oct. 22), Apple will celebrate the release of Bruce Springsteen's upcoming album, Letter to You. Apple Music TV will see an all-day Bruce Springsteen takeover. The channel will play Bruce's most popular music videos and will feature an interview with Zane Lowe.
In addition to the Bruce Springsteen takeover, Apple Music TV will also have two exclusive video premieres on Friday. Joji's "777" and Saint Jhn's "Gorgeous" will both debut on Friday. Apple says it is reserving Fridays to premiere new videos every week at 12 pm EST / 9 am PST.
Zane Lowe interviewing Springsteen suggests a connection between Apple Music TV and Apple Music 1.
It's likely that Apple's on-air hosts will conduct much of the features and programming for its new music TV. Apple has long flirted with moving into the music video space, but this is the first official look.
Music videos are dominated by YouTube, VEVO, and formerly MTV. Apple Music could set itself apart with a streaming music video channel. But don't expect Spotify to rest on its laurels as Apple Music begins debuting new music videos.
Spotify is working on expanding into the video category thanks to its $100 million Joe Rogan Experience acquisition. Joe Rogan's video podcasts attract millions of viewers each week. Spotify adapting its video technology to a music video strategy wouldn't be very hard.
Spotify has dabbled in offering music videos before, but it's never been a core strategy. That may be changing, though.
Back in June, Digital Music News reported on a new Videos tab appearing on the Now Playing Screen. The new tab appears alongside the Album Art and Canvas tabs. The feature is only available in the app's beta version and wasn't live when it was first spotted. But it hints that Spotify's expansion strategy is to embrace video, much like Apple Music.