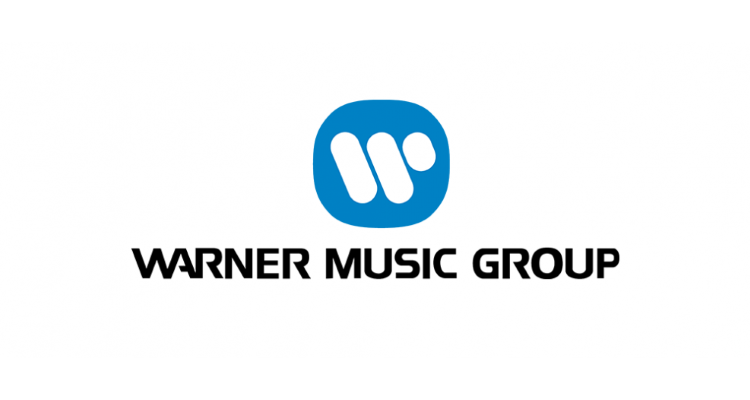 Warner Music Group (WMG) expects its fiscal-year 2020 revenues to top $4.4 billion – a figure that's relatively close to investor forecasts and, in spite of the COVID-19 pandemic, in line with FY 2019 revenues of $4.475 billion.
The Big Three record label detailed its anticipated FY 2020 income and other noteworthy details in a recently submitted SEC filing. Warner Music estimated in the document that its fiscal-year 2020 revenues – for the 12 months ending on September 30th, including the pre-pandemic Q4 2019 – will come in between $4.435 billion and $4.485 billion, with recorded music generating the lion's share of the sum ($3.795 billion to $3.825 billion).
Though the latter would represent a small dip from FY 2019's recorded-music earnings, $3.84 billion, Warner Chappell is expected to turn in a slightly better year-over-year performance (around $645 million to $665 million worth of income, compared to $643 million in 2019). Notably, this small overall boost encompasses a major hike in digital publishing revenue, which WMG estimates will finish around $330 million to $340 million, against $271 million during 2019's fiscal year.
Digital income has also increased amid the pandemic, per Warner Music Group's predictions, from $2.61 billion in FY 2019 to between $2.885 billion and $2.915 billion. Within the figure, recorded music streaming is expected to have grown from $2.129 billion in FY 2019 to between $2.39 billion and $2.41 billion during the same period in 2020.
On the capital front, Warner Music revealed in a formal release that it has rolled out a new $250 million senior secured note offering, at three percent interest and with a 2031 maturation date. This quarter-billion-dollar tranche comes in addition to the $550 million WMG raised via senior notes a couple months back, and the New York City-based company is planning to use the funds "for certain acquisitions." Elaborating upon these buyouts in the SEC filing, Warner Music indicated that it closed an initial deal "in early October."
It's unclear which "certain music assets" the publicly-traded company purchased as part of the contract, though the document also relays that WMG has reached a $338 million agreement concerning "certain other music and music-related assets."
But with more and more companies entering the podcasting space, including through multimillion-dollar acquisitions (like SiriusXM's $325 million Stitcher buyout), it bears mentioning that Warner Music CEO Stephen Cooper specified in August that he's open to signing and developing podcasters. However, the nine-year WMG head also encouraged Spotify to continue branching out into the sphere – seemingly without concern for the move's implications in terms of reliance on music and rightsholders – and said that "the economics of podcasting remain pretty opaque."