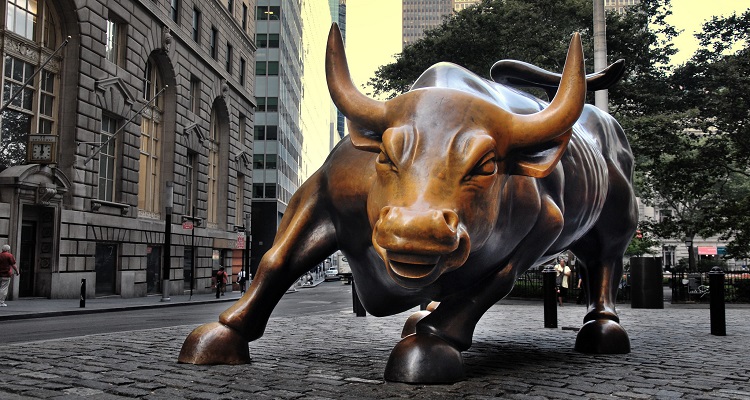 Believe Digital is reportedly considering a 2021 IPO, which would generate nearly $2.4 billion (€2 billion).
A recent report from Reuters shed light upon the multibillion-dollar flotation, but Believe Digital hadn't publicly commented on the matter at the time of this writing. According to anonymous sources with knowledge of the IPO plans, the indie label distribution company could make shares available via exchanges in New York or Paris, where the 16-year-old business is headquartered.
However, the timing and precise value of the possible move aren't set in stone, and higher-ups are continuing to iron out the specifics, the sources relayed. London- and Paris-based Rothschild & Co is reportedly helping Believe ahead of its rumored arrival on the public market, but also has yet to broach the subject in an official statement.
Despite the far-reaching economic disruption ushered in by the COVID-19 pandemic, 2020 has proven a big year for music IPOs. Round Hill Music – which, coincidentally enough, levied a massive copyright infringement lawsuit against Believe Digital and its TuneCore subsidiary in early August – debuted on the London Stock Exchange (LSE) today. Like Hipgnosis, which has acquired a multitude of catalogs this year, 10-year-old Round Hill intends to use the deriving funds to purchase music IP as part of a decidedly large bet on its long-term earning potential.
Big Hit Entertainment, the agency behind K-pop powerhouse BTS, made its long-awaited stock-market debut last month. Shares quickly surpassed the company's upper-end target price, about $117, and jumped to more than $224 apiece. The stock's per-share value has since leveled out at approximately $144 (₩160,000), which still represents a sizable windfall for the Seoul-headquartered company and the members of BTS.
TikTok rival Triller is reportedly weighing the prospect of an IPO, while Tencent competitor NetEase already moved forward with its IPO plans, rolling out 166.33 million shares (on Hong Kong's stock market) back in June. That same month, Big Three record label Warner Music Group (WMG) returned to the stock market after nearly a decade of entirely private ownership, in what was 2020's biggest IPO. For the most part, WMG shares have held steady at about $30 apiece in the five or so months since then.
And after officially closing its 10 percent, $3.3 billion sale of Universal Music Group (UMG) to Tencent in March, French conglomerate Vivendi revealed last month that it plans to take the label public sometime in 2022. Also worth noting is that Tencent has the option of purchasing another 10 percent stake, also for $3.3 billion – though the deadline to do so, January 15th, 2021, is quickly approaching.