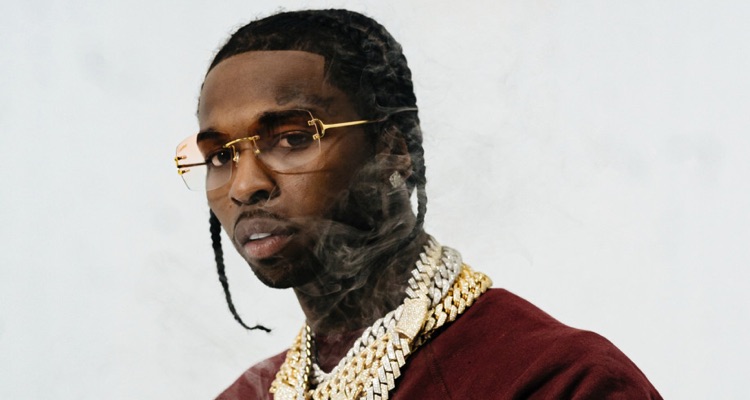 Pop Smoke generated the most streams of any artist on SoundCloud in 2020, a year-end listenership report has revealed.
The Berlin-headquartered music-sharing platform unveiled the telling stat, in addition to disclosing other listenership benchmarks, in its newly published 2020 Playback analysis. Pop Smoke, who passed away in February of this year, has 65 tracks on SoundCloud, the recap indicates, and fans streamed the works more than 191.5 million times.
On the individual track front, Lil Mosey's "Blueberry Faygo" single led the pack, with almost 55 million streams, over 57,000 comments, and approximately 765,000 likes to its credit. The 18-year-old rapper, full name Lathan Echols, rose to prominence in 2016 after uploading "So Bad" to SoundCloud, which recently released its 2019 earnings breakdown.
"Still With You," which BTS's Jungkook dropped in June, secured some 47.4 million SoundCloud plays (as well as one million or so likes, in yet another testament to the loyalty of the K-pop group's ARMY fans). In doing so, the single occupied the top position on the "New and Hot" chart for two consecutive weeks – longer than any other track held the number-one spot in 2020. Additionally, the work received a record 512,864 likes and 121,981 comments in the 24 hours following its debut.
The strong fan interest behind "Still With You" is worth bearing in mind moving forward, despite the fact that each member of BTS has received a temporary exemption from South Korea's mandatory military service. Earlier this month, National Assembly representatives delayed the enlistment deadline for all seven BTS members, from age 28 to 30.
Especially with the K-pop sensation's popularity still on the rise – and the cutoff for the start of Jin's two-year-long military-service stint drawing closer daily – the commercial viability of the artists' solo careers, as demonstrated by the SoundCloud numbers garnered by "Still With You," is significant.
And in a broader sense, that Pop Smoke, Lil Mosey, BTS, and other, similarly new acts earned spots on SoundCloud's 2020 Playback analysis appears to be indicative of the 13-year-old platform's continued influence and reach among young listeners. Of course, Billie Eilish (age 18), Juice WRLD (who was 21 at the time of his passing about one year back), and many additional artists have initially released music via SoundCloud before going on to enjoy major commercial success.
In July, about one week after the release of Pop Smoke's first posthumous album, Los Angeles police arrested five persons – including two individuals under the age of 18 – in connection with his fatal shooting. O.J. Simpson prosecutor Christopher Darden (who briefly represented Nipsey Hussle's alleged killer) is set to defend one of the suspects at trial.