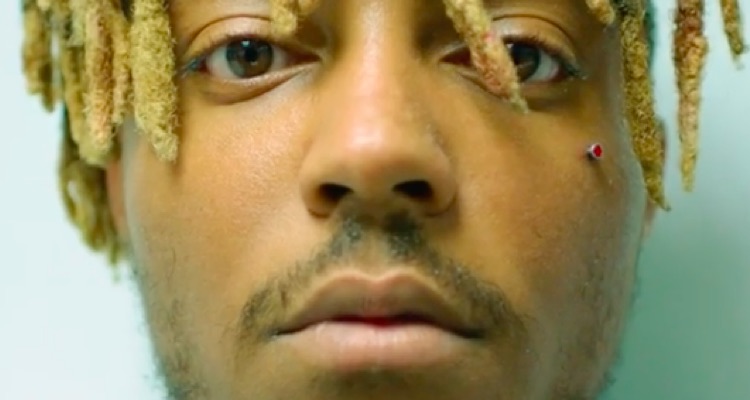 The final music video featuring Juice WRLD, whose full name was Jarad Anthony Higgins, has officially released.
"Bad Boy," one of the 2,000 tracks that Juice WRLD reportedly left behind, just recently became available to fans – including a never-before-seen music video. Lyrical Lemonade founder Cole Bennett directed the roughly three-minute-long video and noted in a statement that it is the last such clip that Higgins recorded before passing away in December of 2019.
Pi'erre Bourne, who's also worked on singles from Tekashi 6ix9ine and Playboi Carti, produced "Bad Boy," and Young Thug and Juice WRLD filmed the high-definition music video in the latter's native Chicago. At the time of publishing, the "Bad Boy" video had garnered about 2.95 million YouTube views, and the total was continuing to rise.
Juice WRLD's first posthumous album, Legends Never Die, received positive reviews and turned in a strong commercial performance upon debuting in July of 2020. And in one of several testaments to the depth of Juice WRLD's unreleased library, Marshmello, who collaborated with Higgins on two Legends Never Die tracks, said that fans have yet to hear "8 or 9" more of their joint efforts.
Lil Bibby signaled in October of 2020 that a second posthumous album from Juice WRLD is forthcoming, while Higgins's longtime girlfriend, Ally, specified that a (presumably different) album, The Outsiders, is also in the works. Thus far, however, the "Wishing Well" creator's team hasn't elaborated upon a potential release window for either of the albums.
Yesterday, rapper Clever – who appeared on Juice WRLD's Death Race for Love (2019) – revealed the tracklist for his upcoming album. "Call Me Nobody" features Lil Wayne, while Juice WRLD and Post Malone are featured on a different remix of "Life's a Mess," which Higgins released with Halsey as a single for Legends Never Die.
Independent of these much-anticipated songs, the estate of Juice WRLD is continuing to battle a high-profile copyright infringement lawsuit. (Not the $15 million "Lucid Dreams" complaint that Yellowcard dropped in July of 2020, though.) A minor plaintiff, via his guardian, alleged in the newest such suit that Juice WRLD and other defendants infringed upon his "Ice" track when creating "Lean wit Me."
Though the merits of the lawsuit remain uncertain – "Lean wit Me" released in May of 2018, and the minor plaintiff registered his one-minute-long "Ice" with the Copyright Office in January of 2019 – a late-November legal document indicated that the case is scheduled to move forward in 2021.