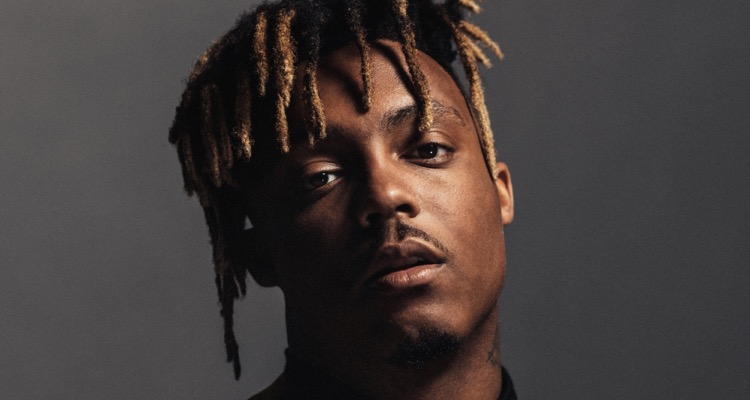 About one month back, Digital Music News was first to report that a protective order had been issued in the ongoing Juice WRLD copyright infringement lawsuit. Now, a new filing has shed light upon the courtroom confrontation's timetable.
DMN obtained an exclusive copy of the largely schedule-related document, which was recently submitted to a California federal court. To recap, the controversial legal action began making headlines earlier this year, shortly after Yellowcard dropped its own Juice WRLD copyright infringement lawsuit.
A minor plaintiff, via his guardian ad litem, Thomas F. Willisch, alleges in the ongoing complaint that Juice WRLD (whose full name was Jarad Anthony Higgins) and producer-songwriter Nick Mira stole from his "Ice" track when crafting 2018's certified Platinum "Lean wit Me." The third single on Higgins's debut studio album, Goodbye & Good Riddance, "Lean wit Me" was cowritten and produced by Mira.
While the tenets of the minor plaintiff's infringement allegations haven't yet come to light in legal filings, it bears mentioning that he registered his minute-long "Ice" work with the Copyright Office in January of 2019 – well after "Lean wit Me" first dropped in May of 2018. The Juice WRLD estate's legal team didn't hesitate to pounce upon the suspect-seeming timeframe, indicating that "the purported copyright was procured by fraud upon the Copyright Office."
Moreover, what appears to be the "Ice" track at the center of the case – it's proven difficult to pinpoint the song with certainty, given the minor plaintiff's sealed identity – does little to inspire confidence in the underlying agreements.
The long-running suit is moving forward despite these points, though the aforementioned latest filing reveals that the trial itself isn't scheduled to begin until Tuesday, August 21st, 2021. The final pre-trial conference is set for July 14th, 2021, whereas the expert witness exchange deadline has been pushed back to March 23rd (with a May 4th rebuttal) of the same year. Discovery's cutoff will arrive on April 2nd, 2021, per the newly released timetable.
Juice WRLD, who passed away last December, reportedly left behind a collection of some 2,000 unreleased tracks. And while it remains to be seen exactly how many of these works will become available to fans, a follow-up to his ultra-successful first posthumous album, Legends Never Die, is forthcoming, per Lil Bibby. (Lil Bibby's Grade A Productions is also a defendant in the Juice WRLD copyright infringement lawsuit.)
Additionally, Marshmello signaled over the summer that he and Juice WRLD collaborated on "8 or 9 more" as-yet-unreleased songs.