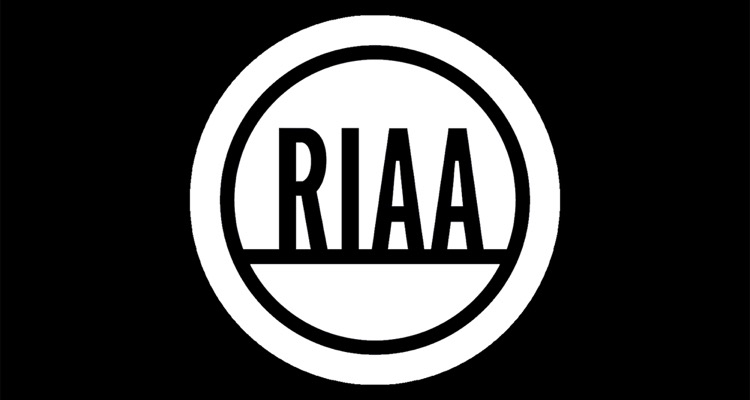 The RIAA has issued DMCA takedown notices to Google for links to music on Spotify, Apple Music, Deezer, and others – despite having strong relationships with (and substantial ownership shares in) leading music streaming services.
TorrentFreak recently caught wind of the takedown requests that the RIAA sent to Google for links that lead to some of today's foremost music streaming platforms – Spotify, Deezer, Amazon Music, Apple Music, and Tidal among them. The surprising move comes as the 69-year-old trade organization remains embroiled in multiple piracy-related courtroom confrontations, and particularly lawsuits involving stream-ripping platforms.
But these latest takedown requests might represent the first instance in which the RIAA has taken aim at alleged copyright infringement on legitimate streaming platforms. Per the copies of the Spotify notices (available via Lumen), the Recording Industry Association of America targeted a link to a podcast featuring ASAP Rocky's music as well as a multitude of links (including many remixes) to a song called "Hecha Pa' Mi."
Currently, navigating to the ASAP Rocky "podcast" link brings up an error message, whereas the "Hecha Pa' Mi" variations, while still live, are "unavailable" to play– not unlike the indie tracks that the Stockholm-based platform removed for alleged artificial-stream violations back in January.
The RIAA also sent "Hecha Pa' Mi" takedown requests to Google for Deezer and Apple Music links. But most of the other notices – save for a multitude of complaints relating to Universal Music Group artists' songs on Triller – seem to have been issued to file-sharing and stream-ripping websites.
It's unclear what exactly prompted the RIAA to include legitimate streaming services in the far-reaching anti-piracy effort (as opposed to contacting platform higher-ups directly), and at the time of this piece's writing, the entity hadn't commented publicly on the matter. Of course, the RIAA may well have gotten in touch with the streaming platforms themselves, but if that's the case, the Google takedown requests could be considered superfluous.
Building upon the point, Warner Music Group parent Access Industries owns the majority of Paris-headquartered Deezer, while Universal Music Group – which inked a multiyear licensing deal with Spotify last year – reportedly possesses the largest stake in Spotify of the Big Three record labels. (Sony Music reportedly has a smaller, albeit substantial interest in the music-streaming leader.)
On the other side of the coin, however, the RIAA has long criticized the music-licensing practices of Amazon's Twitch, and it's unclear whether this less-than-ideal professional relationship impacts Amazon Music. Moreover, the major labels during a December of 2020 congressional hearing called out Twitter for allegedly engaging in "piracy at an industrial, massive scale."
Twitter co-founder and CEO Jack Dorsey's Square purchased a majority stake in Jay-Z's Tidal streaming service for $297 million earlier this month.