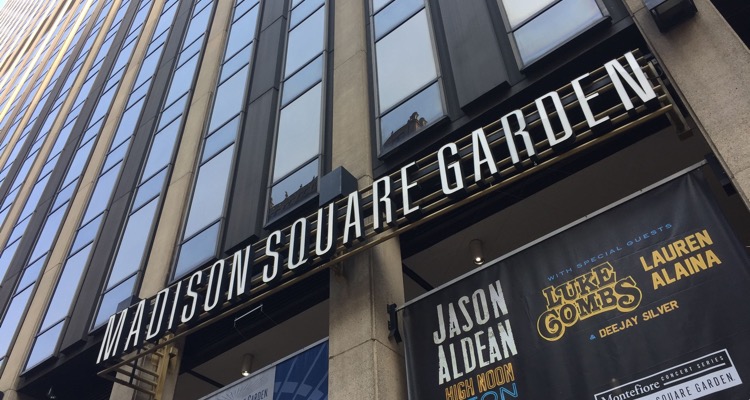 Madison Square Garden Entertainment (MSG Entertainment) has officially confirmed plans to spin off its live division by March's end.
MSG Entertainment (NYSE: MSGE) doubled down on the spinoff timetable in its newly published Q4 2022 (the second quarter of the business's 2023 fiscal year) earnings report. For background, Madison Square Garden Entertainment itself set sail on the public market back in April of 2020.
Execs had long been planning to split the business from Madison Square Garden Sports (formerly the Madison Square Garden Company), and after doing so, Madison Square Garden Entertainment in 2021 acquired MSG Networks in an all-stock deal.
Moving beyond this multifaceted background information, higher-ups in January of 2023 "confidentially submitted" documents to the SEC about the proposed live-division spinoff, MSG Entertainment CFO Dave Byrnes said during his company's latest earnings call.
Public copies of the filings are expected to become available later this month, and Byrnes likewise relayed that "an investor presentation on the new live entertainment company" will arrive sooner rather than later.
"We are moving swiftly and anticipate completing the spinoff by the end of March subject to various conditions including final Board approval," the former ViacomCBS exec Byrnes indicated. "We are also continuing to make significant progress around MSG Sphere and expect to open the venue in September."
On the latter front, "between four and six residency headliners" are being targeted yearly for the forthcoming Las Vegas venue, though the actual number of "iconic" artists booked at the Sphere will of course depend upon each residency's length.
And while the precise details of the live-division spinoff will presumably come to light with the aforesaid public release of SEC filings, it's worth noting that the overarching MSG Entertainment generated $642.2 million during Q4 2022, its earnings report shows.
The revenue figure represents an approximately 24 percent year-over-year (YoY) jump, and the lion's share of the total ($356.5 million) derived from entertainment-related operations. The above-mentioned MSG Networks added $158.9 million to the sum, per the performance breakdown, compared to $136 million from the Tao Group hospitality unit, which MSG Entertainment is considering selling. 
Furthermore, MSG Entertainment's net income is said to have hiked from $5.0 million to $70.6 million YoY during last year's final three months, contributing to $26.5 million or so in net income for 2022's entire second half.
Meanwhile, Madison Square Garden Entertainment had reported a total net loss of $71.6 million for Q3 and Q4 of 2021. During today's trading, MSG Entertainment shares slipped by 2.99 percent from Thursday and were worth $57.80 apiece when the market closed.