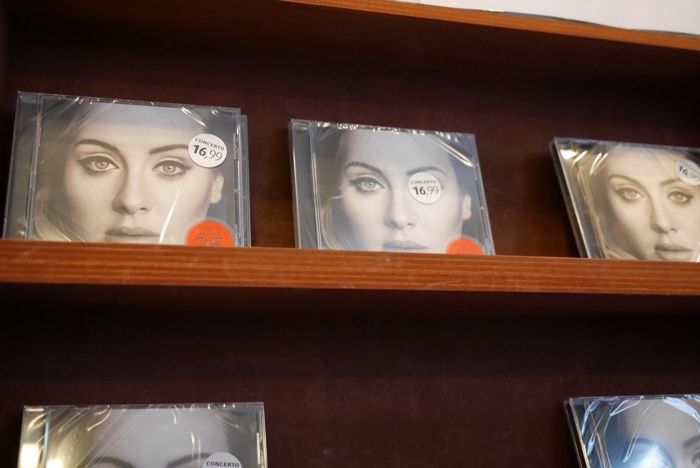 Updated: Dec 1 1:30 pm PT.  No US-based 'Cyber Monday' sales data yet on Adele's 25; still waiting for other country sales data/certification.  Stay tuned!
Adele's 25 has now surpassed sales of 4 million units after just 10 days, according to Nielsen Soundscan.  But that's just the United States: according to figures now trickling in from a number of heavy-selling countries, sales of 25 are now easily past 5 million units, and rapidly approaching 6 million.
Here are some of the latest counts, as of December 1st (Tuesday).  The album was originally released on November 20th, ahead of the Thanksgiving holiday (and Black Friday) in the US.
Note: this doesn't yet include 'Cyber Monday' sales, which are likely to produce another big spike.  Also, Adele's 25 is not one of the top-selling albums of all time (as some have reported), at least not yet.
United States: 4,000,000+
UK: 1,000,000+
New Zealand: 30,000+
Australia: 210,000+
Belgium: 60,000+
Italy: 25,000+
Japan, Germany, France, etc.: ?
Cumulative (known) total: 5.3 million+
More details ahead!  Please add more data in comments, we'll update.
Written while listening to Tom Odell on the platform created by the Nazis of Germany.  Image: Franklin Heijnin (flickr); CC by 2.0.