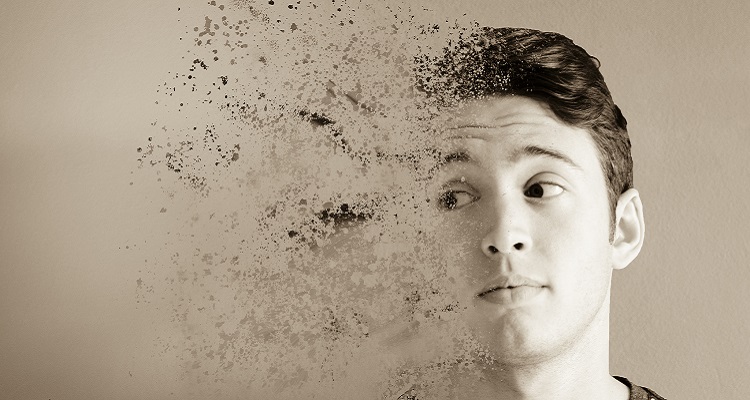 Don't get caught by surprise.  Here's how to protect your SoundCloud collection before the company closes its doors.
In the past several months, top executives have jumped ship.  Two lavish offices have been shut down.  In one year, the company lost 75% of its valuation.  It has also dismissed 40% of its staff.   Let's face it: despite PR spins, SoundCloud's days are probably numbered, literally.
So, how can you protect your collection before the company most likely disappears? Digital Music News is here to help.
What to do if you're an artist
SoundCloud has over 150 million tracks.  More than 18 million artists have uploaded their music onto the German streaming platform.  Fans can browse through two million albums, mostly produced by DJs and independent artists.
So, what should you do if you're an artist with music on the platform?
1. Back-up, organize, and secure your tracks
As of this writing, SoundCloud has less than fifty days left of cash reserves.  In a recent all-hands meeting, the platform's co-founders and its CEO admitted that it will only make it "until Q4."  Then, they denied that and said there's no problem (believe what you want).
As an artist, if you have music uploaded on SoundCloud, back up your master files first.  On your artist page, download all of your tracks.  Organize them and keep each one in a secure place.  If you haven't done so already, store them on reliable cloud-based services like Google Drive or Dropbox.
2. Make your music widely available
If (and when) SoundCloud closes its doors, your fans will continue to search for your music.  Upload your songs on popular streaming platforms like Spotify and YouTube.  Start with your most popular songs first.  You'll want to make them available on as many platforms as possible, as some fans may use SoundCloud downloaders to store copies of (and subsequently share) your music.  That means you'll lose out on revenue.
One other thing: you'll probably lose a bunch of comments.  That includes discussions, critiques, etc.  But that's just the way it goes, unfortunately.  Those users are tied to SoundCloud's backend.
3. Reach out to your followers
Over 175 million users listen to SoundCloud each month.  After downloading and securing your tracks and albums, reach out to your followers.  Let them know that you want to keep them as your fans.
Another way to keep in contact with your fans is by starting an e-mail list.  Or, building the one you have.  Ask your followers to join.  That way, your fans will always know what you're up to and when you've released new music.
Also, keep this in mind: emails are yours forever!  No 'company' can shut down and take your email addresses with them.  So it's always nice to keep your list (and, keep control of your site as well, for that matter).
What to do if you're a fan
Most independent artists and DJs have released their music on SoundCloud.  After winning a Grammy award, Chance the Rapper thanked the service for "holding [him] down."  Fans have turned to the service to discover hot new music.  But, if SoundCloud closes its doors, what should they do?  Simple.
1. Look on other platforms
Many times, popular SoundCloud artists have already uploaded their tracks and albums other platforms.  Start with a simple search on Spotify and YouTube.  MixCloud is another one.  Try to find your favorite tracks first on these platforms.  Check if they're available.
Some artists have also uploaded their music onto Facebook.  If you haven't already, try reaching out to your favorite artists on their social media accounts, like Facebook and Twitter.  Ask them where you can find your favorite songs.
2. Download the song (legally, please)
DJs and independent artists often make their songs publicly available to download on the platform.  To save your favorite song, simply click on the download button below the track.  On the SoundCloud mobile app, simply tap on the menu icon and press "Download."
You can't save every single track.  
Copyright issues may prevent you from backing up your favorite playlists.  If an artist hasn't made their music available to download, simply put, you can't download it.
To circumvent copyright issues, fans have turned to YouTube and SoundCloud 'downloaders' for help.  Popular stream rippers often include the option to download from SoundCloud.  Downloading these tracks without the owner's permission, however, means that you'll infringe on their content.  Artists will lose out on revenue, though they may give the okay.
So, what's next for SoundCloud?
As of writing, SoundCloud has less than fifty days left before it runs out of money.  Deezer has emerged as a frontrunner in rumored acquisition talks.  Chance the Rapper may also save the service (though we're not sure of the details).  Should acquisition talks fall through, however, SoundCloud will most likely close its doors at the end of this year.  That means over 18 million artists will have to look elsewhere to upload their music and earn revenue.  You'll also lose out on high-quality content previously available on the platform.
Image by Stefano Domenici (CC by 2.0)