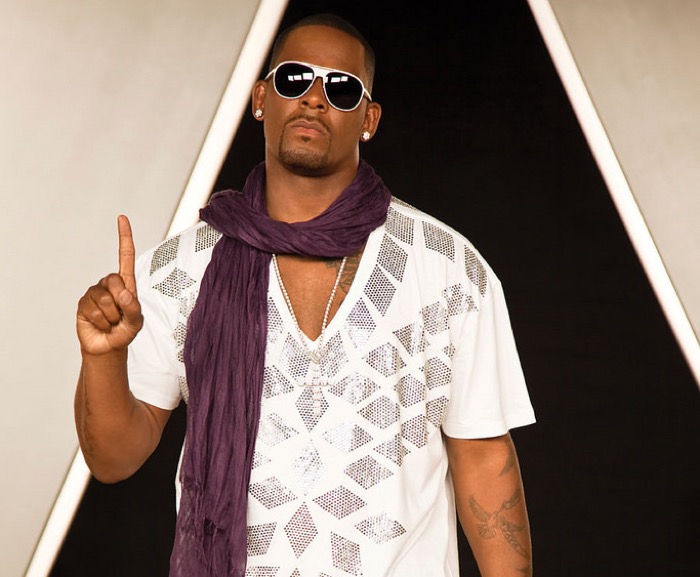 A federal judge has refused to release embattled rapper R. Kelly from the Metropolitan Correctional Center in Chicago, despite the ongoing spread of the novel coronavirus within the facility.
In explaining her decision to deny the release request, U.S. District Judge Ann M. Donnelly cited the risk of R. Kelly's interfering with the victims of (and witnesses to) the many crimes he's been charged with; federal authorities accused the 53-year-old of witness tampering during his previous child pornography case in Chicago.
Moreover, Judge Donnelly emphasized that the COVID-19 pandemic is inhibiting the court's resources, and that it'd be difficult to monitor R. Kelly's activities, including telephone and internet use, if he was allowed to return home.
This latest attempt to secure a release because of coronavirus concerns— R. Kelly and his legal team submitted their first such request in late March — comes as the Chicago native awaits three trials, in New York, Illinois, and Minnesota. R. Kelly has been incarcerated since last July, and he unsuccessfully attempted to obtain his release several times before the onset of the coronavirus crisis.
As such, the "I Believe I Can Fly" singer pulled out all the stops in this latest request, going as far as stating that he's not a flight risk because he owes the IRS approximately $2 million.
Kelly has faced an array of sexual-abuse allegations (and formal charges) throughout his highly successful career, dating back to his 1994 attempt to marry a 15-year-old Aaliyah. In 2008, a Chicago jury found him not guilty on 14 of 14 child pornography charges, but prosecutors filed a slew of new sexual abuse charges against him following the broadcast of Surviving R. Kelly in early 2019.
To date, MCC Chicago has reported that 23 of its 680 or so inmates have tested positive for COVID-19; one sufferer, who had been housed on the same floor as R. Kelly, is currently hospitalized due to health complications from the disease.
Last week, Fyre Festival mastermind Billy McFarland requested to serve the remainder of his sentence at home; the federal prison where he's being held, FCI Elkton, has reported over 60 COVID-19 cases among inmates, as well as 46 staff infections. Notably, a judge granted Tekashi 6ix9ine's coronavirus-centered release request earlier this month.
R. Kelly is tentatively set to begin his Brooklyn trial on September 29th, while his Chicago proceedings are slated to initiate on October 13th.