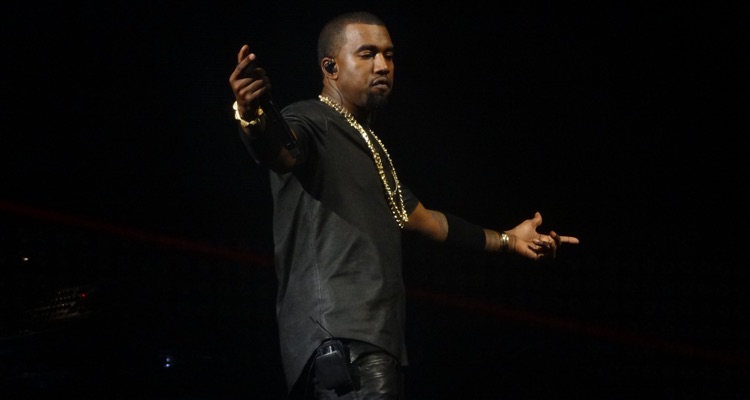 Rapper Kanye West has announced that he is running for president against Donald Trump and Joe Biden in the United States 2020 presidential election.
Kanye West made the shocking announcement in a single tweet, published at 8:38 PM east coast time on the Fourth of July. "We must now realize the promise of America by trusting God, unifying our vision and building our future," wrote the 43-year-old artist. "I am running for president of the United States! #2020VISION"
At the time of this writing, the message had garnered a whopping 525,000 or so retweets and over 1.1 million likes. Moreover, West hasn't yet elaborated on the precise intent of his proposed presidential bid – or the immense stir it has created among fans and in the media.
Tesla co-founder Elon Musk – who met with West on July 1st – promptly rallied behind his friend's candidacy, stating: "You have my full support!"
The tweet was closely followed by news that West had secured a multi-million dollar Paycheck Protection Plan (PPP) loan from the U.S. Government, despite being a recently-minted billionaire.  The loans are entirely forgivable for companies that spend the money on retaining employees and maintaining overhead.  Just recently, West was named the highest-earning musician by Forbes, easily outdistancing mega-earners like Elton John and Ariana Grande.
Predictably, Kanye's wife, Kim Kardashian West, also backed the high-profile presidential reveal, responding to the post solely with a U.S. flag emoji.
Other Twitter users — seemingly from both sides of the political spectrum — were decidedly less enthusiastic about West's throwing his hat in the ring. That includes some Trump supporters who feel slighted by the move and some Biden supporters who believe that West is attempting to garner votes from African Americans, who have historically supported Democratic candidates.
"You have got to be kidding me," wrote one stunned individual.
"I think @taylorswift13 should declare her candidacy ASAP!" stated another Twitter user.
As mentioned, West hasn't responded to the far-reaching reaction that's met his announcement. His sole Twitter post since that which outlined his candidacy – also featuring the #Vision2020 hashtag – showcases the progress that builders have made on his Star Wars-themed low-income housing units, which he first spoke of one year back, in July 2019.
U.S. voters will cast their ballots for the 2020 presidential race in exactly 120 days. To be sure, it seems that West is too late to appear as an independent candidate in multiple states – Maine, Indiana, New York, and New Mexico among them – that maintain early deadlines for signature submissions. An abundance of other states' signature deadlines will arrive in August – meaning that time is of the essence for West if he's serious about running and securing a slot on the ballot.
It's been a busy couple weeks for the billionaire rapper, who unveiled a 10-year-long partnership between his Yeezy brand and Gap – as well as an array of other projects – late last month.