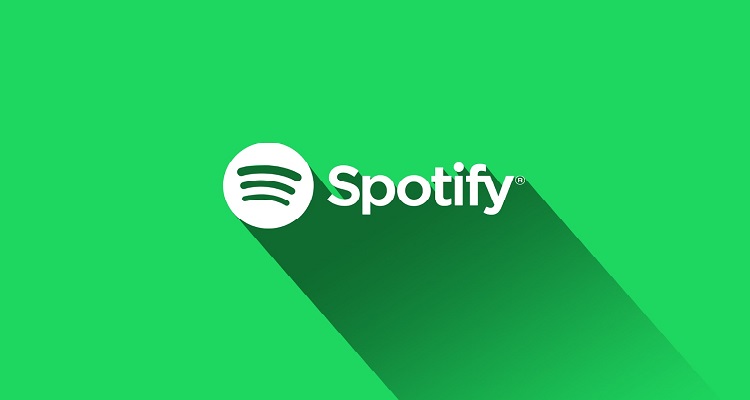 An analyst at Swiss investment bank and financial services company UBS has downgraded his rating of Spotify's stock from "buy" to "sell," in addition to setting a target price that's over $65 less than SPOT's current value.
UBS internet research analyst Eric J. Sheridan announced his Spotify stock-rating drop – and notable target price – in a recently published report. Like other financial professionals who have taken a skeptical view of Spotify's long-term prospects, Sheridan questioned the earning potential of podcasts, and specifically their ability to "materially alter supply costs dynamics with the music industry."
Maintaining that the value of Spotify's exclusive-podcast roster – The Joe Rogan Experience, a criminal justice program from Kim Kardashian West, scripted DC Comics shows, and The Michelle Obama Podcast, to name the foremost works – is already reflected in the stock's worth, Sheridan also upped his SPOT target price from $189 to $204.
After setting his own Spotify target price at $172 per share about one week back, Bernstein analyst Todd Juenger didn't hesitate to describe the reasoning behind his bearish opinion: "We continue to believe it's unlikely Spotify will generate much earnings from podcasts," he wrote.
However, other experts are continuing to speak highly of Spotify's stock, as well as the potential profitability associated with its podcast lineup. New York's Rosenblatt Securities and boutique equity research and trading firm Monness, Crespi, Hardt & Co have each established a SPOT target price of $275. Goldman Sachs, for its part, has settled on a $280 SPOT target price, while Toronto-based global investment bank has hiked its Spotify target price from $192 to $320.
Earlier today, we reported that The Michelle Obama Podcast is set to make its exclusive Spotify debut on Wednesday, July 29th. Despite a small selloff during the first hour of today's trading – from those who cashed in following the boost that accompanied the former first lady's podcast announcement – investors are currently rallying behind the stock. At the time of this writing, Spotify's per-share price was up almost five percent (about $12) on the day, for a value of roughly $270.
Even so, it's worth noting that Spotify's stock dipped into the $245 range on Tuesday, after some experts struck a cautious tone when discussing its value. Accordingly, the relatively long wait for the podcasts that produced SPOT's investment frenzy and all-time-high valuations may well impact the stock price moving forward.
The Michelle Obama Podcast will arrive on Spotify later this month, once again, but The Joe Rogan Experience won't reach Spotify until September (and won't make the exclusive switch until sometime after that). Release dates for the Kim Kardashian West and DC Comics podcasts haven't yet been provided.
More as this develops.