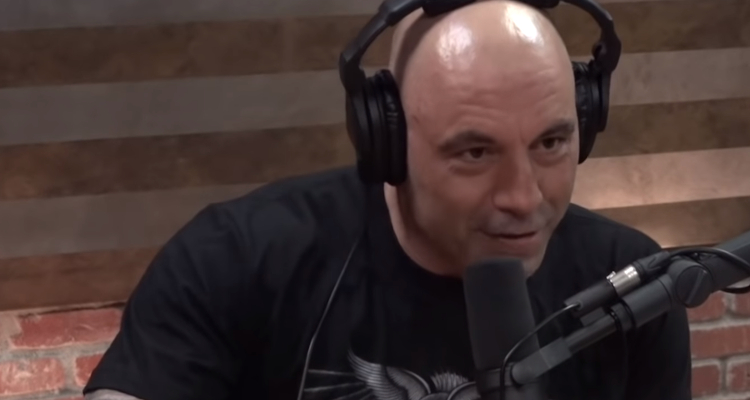 Nearly 300,000 people have signed a petition calling for comedian and podcaster Joe Rogan to host a presidential debate.
At the time of this writing, the Change.org petition – entitled "Get Joe Rogan to Moderate the 2020 Presidential Debate" – had garnered more than 279,000 backers, and many were continuing to add their names to the list of supporters. Ashton Stowell debuted the campaign, which is addressed to the nonpartisan (and non-profit) organization tasked with sponsoring presidential debates in the U.S., the Commission on Presidential Debates.
In describing why they believe Rogan should host a fourth presidential debate, the signers pointed to the diverse collection of professionals that Rogan has interviewed, as well as the potential to "negate the chance of corporate influence in the presidential debates." Additionally, the petition emphasizes that political figures from both sides of the aisle have appeared on JRE.
Retired MMA competitor and Army Ranger Tim Kennedy first floated the possibility of a presidential debate involving Joe Rogan, on the 1,535th episode of the longtime UFC commentator's Joe Rogan Experience podcast.
Rogan promptly expressed interest in the possibility, and President Trump subsequently agreed to participate. Democratic presidential nominee Joe Biden hasn't yet responded to the offer, however.
A fourth presidential debate hosted by Joe Rogan would attract a substantial number of viewers to Spotify, which inked a (reportedly $100 million) deal to become the exclusive home of The Joe Rogan Experience earlier this year. (Separately, the event would mark the first time since 1960 that the major parties' presidential candidates debated four times in a single race.) But aside from the inherent logistical obstacles associated with organizing and executing the discussion, Spotify employees' ongoing criticism of the JRE could make a debate tough to pull off.
The transition to Spotify has already proven rocky. Longtime JRE fans noticed shortly after the podcast's Spotify debut that multiple episodes involving controversial guests hadn't made the transition. The sit-downs in question have yet to arrive on the platform, and last week, Spotify staff demanded that Spotify execs remove additional JRE conversations. After higher-ups pushed back against that demand, Digital Music News learned that team members were seeking editorial oversight on JRE episodes before they went live.
Now, in the latest twist, activist Spotify employees are threatening to go on strike unless they secure the ability to edit and/or remove more JRE editions. Moving forward, it'll be worth following the impact that this deep-seated opposition has on the podcast's guests and the overarching JRE-Spotify deal.