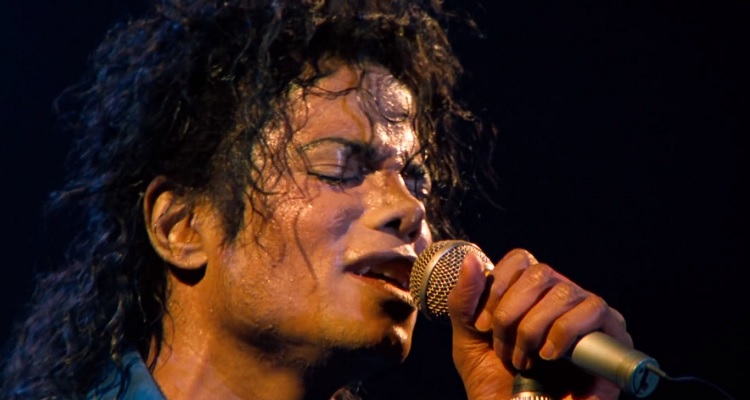 A judge has dismissed the high-profile pedophilia lawsuit filed by James Safechuck, one of two individuals who alleged in Leaving Neverland that he'd been abused by Michael Jackson as a child.
L.A. County Superior Court Judge Mark Young tossed the suit earlier this week, marking the second time that the complaint has been dismissed since initially making its way to the court in 2013. The first dismissal arrived in 2017, though an appeals court reopened the suit in January of this year, following California's extending the statute of limitations for child sex-abuse victims.
As noted, the underlying allegations against Michael Jackson became the subject of renewed (and heightened) public attention after the release of 2019's Leaving Neverland. The film's director, Dan Reed, just recently revealed that he's in the process of shooting a sequel, which will chart the legal efforts of Safechuck and Wade Robson, who's pursuing a separate pedophilia case against the late artist's companies.
Consequently, the work will presumably explore the behind-the-scenes reactions and happenings that resulted from Judge Young's dismissal. Britain's Channel 4, which co-produced the first Leaving Neverland with HBO, is already involved with the follow-up project. HBO, for its part, is still battling a $100 million lawsuit filed by the Michael Jackson estate and hasn't yet signed onto the work, per Deadline. (As a noteworthy aside, the initial film's distributor, Kew Media Group, shut down after detailing far-reaching financial troubles back in February.)
In explaining his decision to dismiss Safechuck's suit, Judge Young said that the Michael Jackson-owned entities named as defendants – MJJ Ventures and MJJ Productions – hadn't struck an agreement (or developed a professional relationship) that would have required them to protect Safechuck from potentially abusive actions on the part of their holder. In turn, the companies cannot be held liable for Jackson's conduct, the 12-year L.A. County Superior Court judge relayed.
At the time of this writing, Safechuck hadn't taken to social media to address the dismissal, nor had his counsel issued a public statement on the matter. Worth highlighting is that Wade Robson's similar complaint, alleging that Michael Jackson abused him as a child, is ongoing. An appellate court also revived this lawsuit following the statute of limitations' extension for child sex-abuse victims in California.
Michael Jackson's estate has steadfastly refuted the Leaving Neverland allegations and lawsuits, and Tai Jackson, nephew of the "King of Pop," raised more than $221,000 to make a separate, pro-Jackson documentary. A biopic authorized by the "Thriller" artist's representatives is also reportedly in the works.