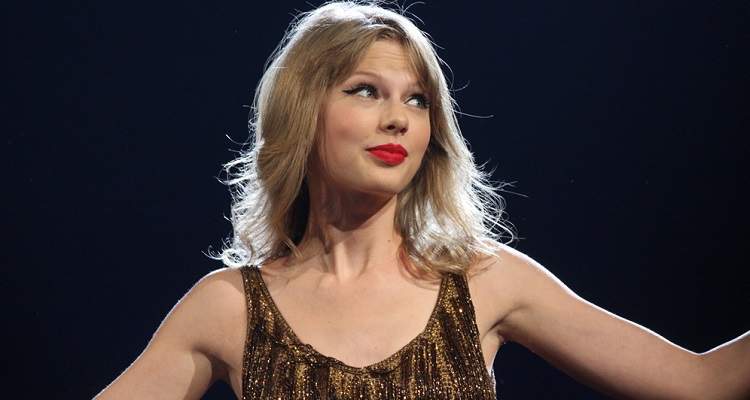 Despite receiving "Artist of the Year" honors for the third consecutive year, Taylor Swift skipped yesterday evening's American Music Awards ceremony because she's in the process of re-recording her first six studio albums.
In an acceptance speech captured from the recording studio and shown during the awards show's broadcast, Taylor Swift – who made headlines ahead of last year's AMAs for claiming that Scooter Braun was preventing her from playing her own music – bluntly informed fans that she is in the process of re-recording all six of her pre-UMG records.
"The reason I'm not there tonight is I'm actually re-recording all of my old music in the studio where we originally recorded it," the 30-year-old said to audience applause. "So it's been amazing, and I can't wait for you to hear it."
Not long after her much-publicized feud with Scooter Braun and Big Machine Records entered the spotlight, Swift openly expressed a desire to re-record the material she'd released prior to 2019's Lover. That the "Look What You Made Me Do" artist jumped into the project as quickly as possible – and even skipped the AMAs – is telling.
To be sure, Swift noted on multiple occasions that November of 2020 would mark the first month in which she was contractually able to create new masters for the albums.
Her confirmed work on the re-recording process also provides additional context to Scooter Braun's recent decision to sell the catalog to Shamrock Holdings after owning it for just 16 months. The investor and music manager may have opted to cash out and accept a small profit specifically because of re-recording concerns.
Moreover, it's unclear whether Shamrock, which Walt Disney nephew Roy E. Disney founded in 1978, has any protection from Swift's re-recording and re-releasing her past works, given that they'll effectively be attempting to license older editions of the same media. But it bears mentioning that the holding company has closed more than a few high-profile deals during the last four decades, including some plays in the music industry.
In October of 2018, the Burbank-headquartered business acquired Stargate's catalog – one of several catalogs that it owns – and followed the purchase up in February of 2019 by selling its interest in Ingrooves Music Group to Universal Music.
Late last month, Taylor Swift's surprise Folklore officially became the first – and only – album to sell one million units in 2020. The 16-track record, which was released in July, has proven an unqualified success in both the sales and the reviews departments.
Separately, however, the popular singer-songwriter has been unable to "shake off" her years-running "Shake It Off" copyright infringement lawsuit.