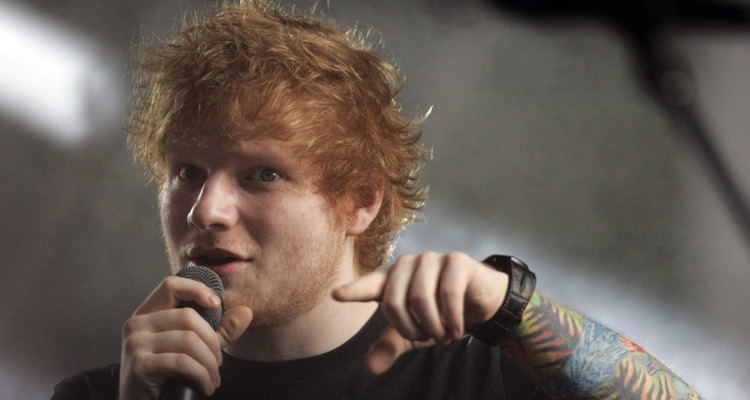 Benny Blanco, Halsey, Khalid, and Ed Sheeran are facing a lawsuit for allegedly infringing upon American XO's "Loveless" track in their 2018 "Eastside" effort.
American XO member Shane Williams and California-based musician Konstantine Lois (whose work has appeared in "over 91 TV series and 225 different episodes," per the complaint) just recently submitted the suit to a California federal court, naming Universal Music Group, Interscope Records, and Blanco's Friends Keep Secrets (besides the above-mentioned artists) as defendants.
The straightforward action notes at the outset that Williams and Lois co-wrote "Loveless" back in 2015, and the track released on American XO's 2016 album Pacific Coast Bloody Nose. For additional background, Benny Blanco, Halsey, Khalid, and Ed Sheeran alike have writing credits on "Eastside," with Blanco having also received a producer credit.
But according to the 12-page-long legal text, these creators borrowed heavily from the instrumental portion of "Loveless" when bringing "Eastside" to life, with the result being a "substantial similarity between" the tracks, particularly with regard to the latter's central guitar riff.
"Both the Loveless Riff and the Eastside Riff comprise of identical two note dyads of identical note intervals played over identical beats. Both Riffs are played on guitar and require identical finger positions," the lawsuit states after highlighting music terminology in relative detail.
Furthermore, the plaintiffs maintain (via text and musical notation) that "when transposed to the same key" – "Loveless" was written in E minor, with "Eastside" written in F# minor – the songs' respective riffs "are musically identical."
Interestingly, the "Eastside" infringement action's plaintiffs, in an effort to advance their argument that the defendants willfully stole from "Loveless," also highlight comments that the 33-year-old Benny Blanco made during (years-old) interviews.
This point, along with the much-publicized legal debacle that unfolded after Pharrell Williams sat down with Rick Rubin in GQ, could well impact the way that artists make public statements (or avoid doing so) in the future.
To be sure, Shane Williams and Lois emphasize in their complaint that the Virginia native Benny Blanco, in a VIBE interview delivered nearly a decade ago, when he was just 24 years old, relayed: "I draw inspiration from everyone. I listen to every type of music. I try to expose myself to 10, 12 new artists every day.
"I'm listening to everything from Beirut to Wiz to Yo Yo Ma to Arcade Fire. I try to spread it around because you never know. There could be something in one of those songs that gives me an idea to do something like this or something like that."
And in a different 2012 sit down yet, Blanco indicated that he "probably" downloads some "100 songs a day," the document specifies.
At the time of this piece's publishing, the defendants didn't appear to have publicly addressed the lawsuit. Earlier this month, UMG was named in separate complaints from former Beach Boys guitarist David Marks and "Catch & Release" creator Matt Simons, whereas Lizzo in late April scored another major victory in her "Truth Hurts" copyright infringement battle.
Here are the official YouTube videos for both "Eastside" and "Loveless."