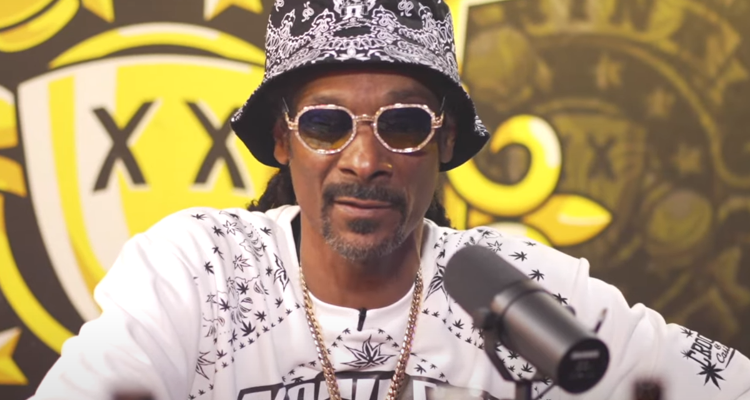 Last year, Snoop Dogg bought Death Row Records and pulled its catalog from streaming services. Now, ahead of their imminent return to platforms like Spotify and YouTube, some of the well-known works have become available exclusively on TikTok for one week.
A TikTok rep just recently reached out to Digital Music News with word of the Death Row Records catalog's debut on the video-sharing app. The deal arrives as the ever-controversial TikTok is looking to broaden its presence and influence in the music arena amid licensing talks with the major labels.
To be sure, the ByteDance-owned app in 2022 trademarked "TikTok Music" and debuted a distribution and promotion service called SoundOn. Higher-ups are continuing to build out the latter by adding functions and bringing the offering to new markets, and TikTok emphasized that SoundOn had distributed the Death Row catalog.
Of course, said catalog encompasses commercially prominent projects like Snoop Dogg's Doggystyle. And while Universal Music Group previously brought Dr. Dre's The Chronic back to streaming services, after the rapper reportedly sold his body of work to the Big Three label and Shamrock, several of its tracks are featured on TikTok's "Death Row Records Greatest Hits" playlist.
Nevertheless, the playlist is comprised mostly of one-minute snippets of Snoop Dogg tracks, including "Gin and Juice," "Who Am I (What's My Name)?," and "Snoop's Upside Ya Head." (A portion of the Death Row songs, "Doggfather" among them, are capped at 15 seconds, however.)
Snoop Dogg – who's marketing a Death Row wine as well as a cannabis brand – also took the opportunity to tout the TikTok partnership in a video uploaded to the platform, which is simultaneously facing stateside bans and attracting big-name artists.
And in a statement, the 51-year-old, who signed with WME in all areas in November, made clear that Death Row's TikTok rollout is in fact preceding a broader return to traditional streaming services, as initially mentioned.
"Since I took Death Row off streaming almost a year ago not a day goes by without people asking me to put it back up," communicated the Pearpop backer Snoop Dogg. "As the Super Bowl rolled around, I knew fans would be looking for the music from our iconic performance in 2022, so I wanted to reintroduce the most historic catalog to the people. I reached out to the folks at TikTok to make more history…enjoy ya'll…and for all the fans that are wondering [the] Death Row Records catalog will be back on streaming services real soon."
Moving forward, it'll be worth monitoring TikTok's efforts to throw its weight around in the music sphere. The video-sharing giant proclaimed in a formal release that the most recent Grammys ceremony was "a big night for us at TikTok" owing to the awards secured by acts who purportedly enjoy significant exposure on the platform.
Moreover, TikTok is now cooking up a paywall feature that would enable creators to charge a fee for their content, according to The Information. The reported expansion comes a little less than four months after Universal Music head Lucian Grainge expressed confidence in his company's ability to monetize TikTok.