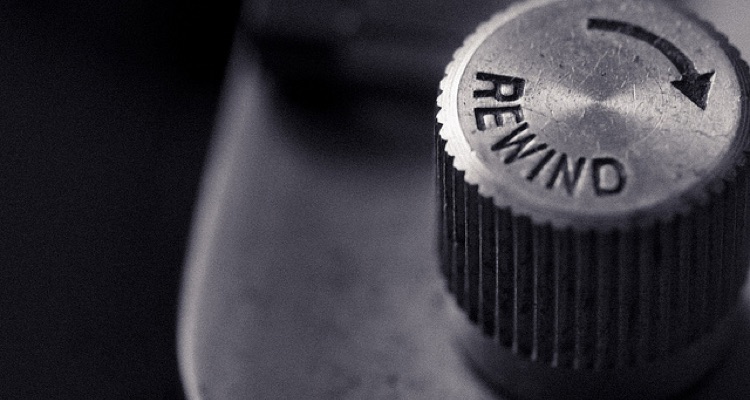 DMN rewinds to bring you the top 10 music industry stories this week.
1. Music Downloads Are Collapsing at a Faster Rate Than CDs.
According to PwC projected figures shared with Digital Music News, revenue from physical formats is falling at a (compound annual) rate of —12.3%. But that's nothing compared to paid download: according to the forecasted figures, paid music downloads will fall at a  (compound annual) rate of… Read more.
2. Emails from 2014 Show Spotify Was Aware of Royalty Payout Problems.
Hundreds of emails dating back to 2014 indicate that Spotify executives were made aware of mechanical licensing payout problems, including serious issues with contracted partner Harry Fox Agency (HFA), but failed to take action.  Major issues with non-payment of mechanical licenses to artists ultimately led to a pair of class action lawsuits, which have now been combined with an estimated liability of….Read more.
3. The Internet Archive: Notice and Staydown Would Be An "Absolute Disaster."
For some time now, content creators and major rights holders have been fighting for the current takedown system to be reviewed. A campaign for a 'Take Down, Stay Down' system was kickstarted. But, The Internet Archive is completely against this proposal, saying that Notice and Staydown would be an….Read more.
4. Top 7 Interview Questions Bands Get Asked The Most (And How To Answer).
In the hundred-some interviews I've given (as an artist), a few questions have come up again and again. But as a singer/songwriter, the questions have obviously been more focused on my personal background and influences. What questions do bands get asked the most…? Read more.
5. A Crash Course on Mechanical Publishing Royalties — Part 1: The Basics.
The Basics: what a mechanical license is – and what it isn't. The primer comes from Robert Klembas of Rebeat Digital, a provider of digital distribution, royalty accounting, Music Enterprise Software (MES) solutions.  This is the first in a 12-part series….Read more.
6. Breaking: Song Downloads Plunging More Than 20 Percent In 2016. 
Sales of a-la-carte track downloads from platforms like the iTunes Store and Amazon are now experiencing serious declines, according to preliminary Q1 and partial Q2 data shared this morning with Digital Music News. That drop could be more severe, with one executive projecting 'shocking' first-half declines for….Read more.
7. Vinyl Production Is About to Get a Whole Lot Easier for Artists.
One company putting a shovel to the ground is Dallas-based Hand Drawn Records, which is planning to start construction on an automatic pressing facility this fall.  Hand Drawn claims this is the 'world's first automated pressing plant' in 30 years, and hopes to simplify the ordering and turnaround process entirely….Read more.
8. Club Owner Gets Sick of Amateur DJs, Bans all Laptops On Stage.
This is all going down outside of Los Angeles, where the owner of a club called Cure and the Cause in Glendale felt that his club was turning into an amateur hour.  Even worse, the flow of music was getting interrupted by DJs who didn't even know how to plug their laptop into the sound system…Read more.
9. 2013: Radiohead Calls Spotify the 'Last Desperate Fart of a Dying Corpse'. 2016: Radiohead Licenses Spotify.
On May 8th, Radiohead released their latest album titled A Moon Shaped Pool, on pretty much every other streaming platform except for Spotify. Well…it seem's as though Spotify have been working on it, because reports have now pointed out that the album will be released on Spotify's streaming service on….Read more.
10. Amazon + Urban Outfitters + Gentrification = 3 Dead Record Stores In June.
Vinyl sales keep exploding, along with sales of turntables and peripherals.  There's even a brand-new, high-quality vinyl format on the way.  So why are so many vinyl stores closing down? That's now an urgent question, with three legendary record stores shutting down in the past month alone…Read more.
(Image by Chris Marquardt, Creative Commons, Attribution-ShareAlike 2.0 Generic, cc by-sa 2.0)