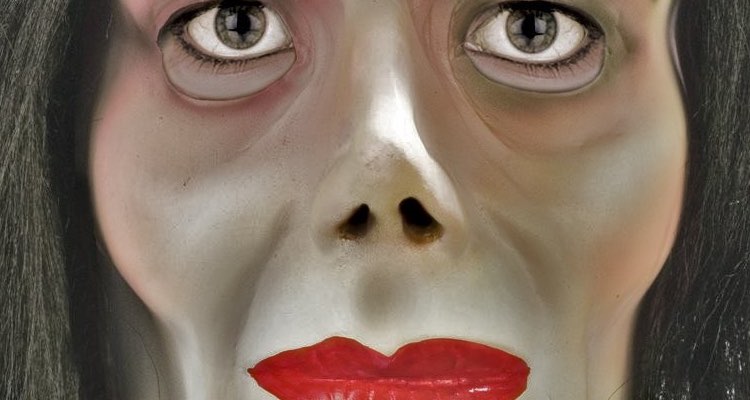 Payback's a bitch?  After a flurry of new child abuse allegations, there's more bad news for the Michael Jackson Estate.  Now, the IRS is chasing down a
$700 million

debt.

Last year, the legacy of Michael Jackson took another major hit.  Pages and pages of dirty documents from a 1990s raid of the Neverland Ranch hit the internet, with police confirming their authenticity.

Then, allegations surfaced from another person claiming child abuse.

+ Was Michael Jackson Just a Dirty Child Molester? A New Lawsuit Says Yes.

Michael Jackson's surviving heirs sued.  But a lot of people were left speechless.  How did he get away with all of this?  Was he dead guilty, or simply a target?

Now, the other foot is dropping.
The Internal Revenue Service is sending a fat, $700 million bill to the Estate of Michael Jackson.
The reason?  Jackson's 'likeness' and 'image' had a value of $161 million at the time of his death, according to IRS calculations.  But Michael Jackson's tarnished reputation reduced his 'value' to nearly zero, lawyers have argued.  To that, the IRS is calling bulls*&t, and charging $500 million in taxes plus a hefty $200 million for the funny business.  That brings the grand total to $700 million… and counting.
+  Amazon Selling a Child Porn Book Seized In a Michael Jackson Raid
The Wall Street Journal first unearthed the IRS notice.
"No celebrity's name and likeness rights have sold for anywhere near that much — not Elvis, not Marilyn, not Ali. And Michael did not make that much from his name and likeness — as opposed to his music — in his lifetime," attorney Howard Weitzman told the Journal. "They are trying to take what Michael's estate created for his children after death and extract an unreasonable and excessive tax."
+ A List of Every Item Discovered by Police In Michael Jackson's Residence (NSFW)
Enter the US Tax Court, where Jackson's attorneys are now fighting tooth-and-nail against the charges.
Payback's a bitch?
Whether the US Government will take any sympathy is unclear, especially given the endless string of child abuse charges.  That's right: the IRS, which is supposed to be examining cases solely on the financial details and estimates, could be swayed by decades of questionable behavior.
That includes endless trials involving underage children, lots of borderline behavior involving minors, none of which resulted in punitive action.
More as this case materializes.