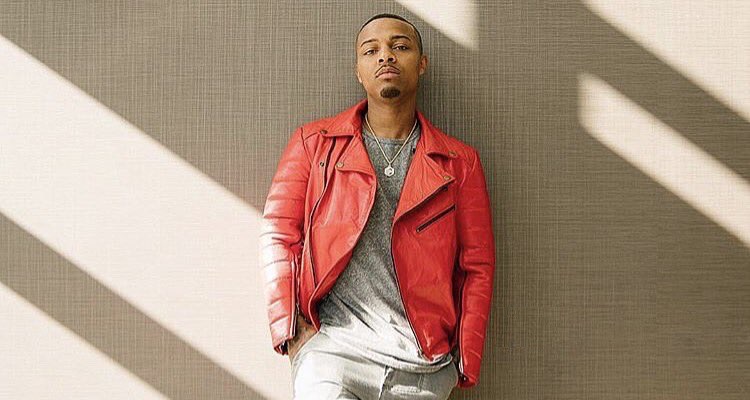 Bow Wow (real name Shad Moss) is now stepping back from a potentially serious showdown with federal authorities.
Bow Wow is now attempting to step away from a potentially ugly situation involving the Secret Service and federal authorities.  Last week, the rapper blasted an aggressive tweet against Melania Trump, one that threatened to forcefully 'pimp' the first lady in retaliation for disrespect shown to Snoop Dogg.
"Ayo @realDonaldTrump shut your punk ass up talking shit about my uncle @SnoopDogg before we pimp your wife and make her work for us," Bow Wow wrote on March 15th.
The tweet garnered serious media attention, and could qualify as a felony.  A threat of violence or kidnapping against the spouse of an active president is considered a felony offense under US law.
US Secret Service officers have confronted at least one rapper over lyrical death threats against Trump.  That opens the possibility of greater intervention and charges in the current imbroglio.  "I told them, 'Honestly, I'm not stupid enough to try to do that,'" rapper Renizance relayed after being grilled by Secret Service agents.  "They really wanted to know everything about me."
Last year, Renizance released 'Trump Dies,' a detailed fantasy involving the kidnapping and subsequent murder of the president.
At this stage, it's unclear if US agents have been in contact with Bow Wow or other rappers.  Regardless, Bow Wow has quietly removed the tweet, and the bigger beef seems to be dying down.
+ Donald Trump Demands Snoop Dogg's Arrest Over Assassination Threats
Bow Wow's involvement follows a bigger blowup between Snoop Dogg and Donald Trump.  In a video released last week, Snoop staged a 'mock assassination' of the president, using a clown-faced version of Trump.  The video, for the track 'Lavender,' drew an angry rebuke from Donald Trump himself, who demanded 'jail time' for the rapper.
Charges have not been filed against Snoop Dogg.  But federal authorities may be 'actively monitoring' the situation.  Currently, the video itself has nearly 7 million views on YouTube (and counting).
+ Snoop Dogg's Popularity Surges Following Trump Assassination Video
Snoop Dogg discovered then-Lil Bow Wow in the 90s, and subsequently became a mentor to the kid rapper.  Melania Trump has not offered any response to the controversy.