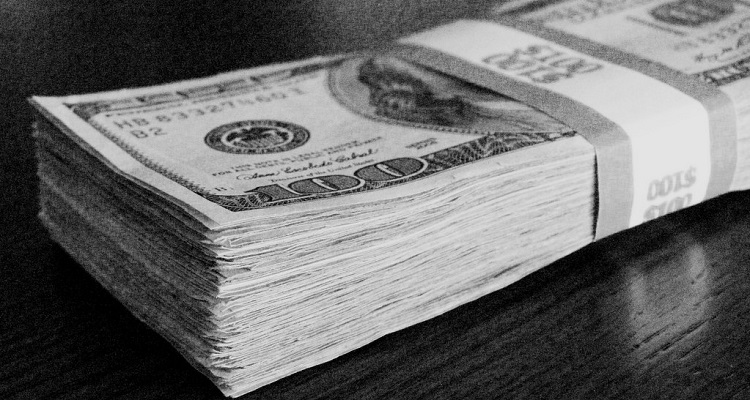 Down on your luck after losing your job at SoundCloud? WeTransfer will gladly give you $10,000 to run with a new idea.
Several weeks ago (and without warning), SoundCloud's CEO Alexander Ljung suddenly let go of 173 employees.  Now, WeTransfer's President has the offer of a lifetime for these ex-employees: $10,000 to start something entirely new.
At an all-hands meeting, SoundCloud's co-founders admitted that they knew months in advance about the layoffs.  Rumors quickly circulated that the company had 50 days left of cash to survive.
To help ex-employees cope with the dismissals, a public spreadsheet appeared on Google.  The document, titled Hire a SoundClouder, contained the names of the fired employees, their skills, and their location.  When the list went live, it contained information on 150 ex-employees.  Top tech companies, including Adobe and Twitter, added their contact information, along with upbeat messages, including "good luck guys!"
On June 20th, Digital Music News reported that thirty-two employees had already found new jobs.
Damian Bradfield, the president of WeTransfer, also saw the Hire a SoundClouder document.  While speaking with a journalist at the Tech Open Air Conference in Berlin, a more radical idea came to him.  He could help each recently fired employee with $10,000.
Once he got back to Los Angeles, Bradfield sent each employee an e-mail with the special offer.  It reads,
"[W]e'd like to prevent you from just simply 'getting a job'.

"Why?  What's wrong with a job?  Nothing.  It's just that you might stray from your original mission to change the way we consume or create music – an endeavor that made SoundCloud unique in the world of tech.

"So we'd like to make you an offer.  $10,000 to start something.  This is not a loan or equity exchange.

"What we would like to see is a proposal for something you could design, build or manage that could be the new mail-order record club, SoundCloud or iTunes."
In an open letter posted on Medium, he explained the reasoning behind the idea.
 "What if every single one of those 173 people had a genius idea?  Would we have to fund them all?  Maybe.  To be honest, we weren't sure.  We had heard rumors that around 35 had already found work… We'd email each of the 173 SoundCloud employees and offer them $10,000  —  not as a loan or an investment but a gift."
Damian Bradfield ended his letter emphasizing that his company won't look for a profit.  Rather, as WeTransfer has become a profitable company, he wants to see ex-employees create something brand new.
"We want people to create.  What could be better?  We want to see amazing proposals.  Start something — that's what we're saying.  We'll do whatever we can to help, but we aren't VC's.  This isn't an investment.  It's not a loan.  It's an opportunity.  We aren't trying to compete and don't want to own anything.  It's a chance to have some fun."
WeTransfer has since posted a document on their website outlining the $10,000 offer for former SoundCloud employees.  You can check it out here.  You can also read the open letter here.
Image by Chris Potter (CC by 2.0)