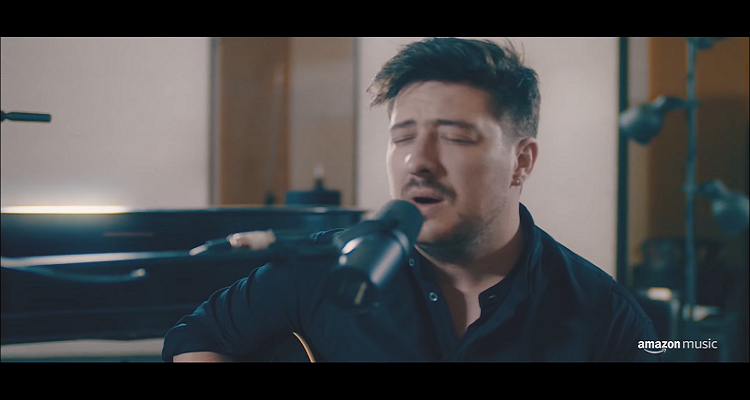 Amazon continues to roll out 'exclusives,' a strategy the music industry clearly despises.  But maybe this twist gets a pass.
Following the launch of the fledgling streaming music service, former Global Head of Apple Music, Jimmy Iovine, unveiled a controversial strategy.
To gain the upper hand on established streaming music players, including Spotify, Iovine signed multiple artists to 'exclusive' contracts.
DVSN, Drake, and Chance the Rapper quickly signed up to exclusively release their music on Apple Music for up to two weeks.  Their albums would then drop on every other streaming platform.
The strategy apparently worked.  One year after its launch, Apple Music had 15 million subscribers.  This averaged out to more than a million users signing up to the service each month.
TIDAL also engaged in this strategy with the 'exclusive' releases of Beyoncé's Lemonade and Kanye West's The Life of Pablo.
Yet, the music industry decried the moves.  Executives claimed that the industry would lose money as people aimed to obtain "exclusive" albums illegally.  In-house research quickly supported these claims.  DMN quickly found that people were pirating Frank Ocean's "exclusive" albums on The Pirate Bay, Dropbox, and even Google Maps.
Yet, the 'exclusives' strategy came to a halt, thanks largely to Frank Ocean.
Following the release of Blond, Universal Music Group (UMG) CEO Lucian Grainge sent out a memo.  The major label had now banned all streaming music exclusives.
Kanye West's feud with Jay-Z and TIDAL also helped put the final nail in the coffin on streaming music exclusives.
Or did it?
Now, Amazon Music has continued on its strategy of releasing 'exclusives.'
Welcome back, music exclusives.  We've missed you.
Last summer, Awolnation, an alternative rock group released a brand-new remix version of their hit, 'Handyman.'  However, for a while, only people who used Amazon Music could stream the track.
The e-commerce giant dubbed the track an 'Amazon Original.'
Multiple artists quickly lined up.  Musicians featured on Amazon Originals soon included country singer Brett Young, Morgan Evans, and Brooke Annibale.  Various songs from these artists are exclusively available on the Amazon Music platform for customers to stream or purchase.
Amazon Originals remains the umbrella for a broader collection of content on the website.  This includes ongoing series, movies, and music.
Now, the e-commerce giant's streaming music service has scored another major exclusive.
British alternative rock group Mumford & Sons has released two new 'reimagined' versions of their popular hits, 'White Blank Page' and 'Forever.'
So far, these variations have slipped past the industry's glare.  After all, these are all reimagined songs, not highly-anticipated original releases.  So maybe it's an acceptable loophole for Amazon to differentiate itself.
And unlike streaming video services, differentiation in streaming audio is incredibly hard these days.
There's also a snazzy voice-activated tie-in.  According to the company, fans with Alexa-powered devices can now say, 'Alexa, play the Amazon Original by Mumford and Sons.'  The e-commerce giant has also included the tracks on its 'Control Alt Repeat' playlist.  The playlist emphasizes only the 'the best new global alternative' songs.
Yet, fans who want to hear the 'exclusive' tracks can also head to YouTube to easily view and stream the releases.
The videos contain two studio performances of the 'reimagined' versions.  Of course, you'll find the Amazon Music logo on the bottom righthand corner as you watch — but that's not exactly the closed environment Amazon was hoping to create.
---
Featured image by Amazon Music (YouTube screengrab).