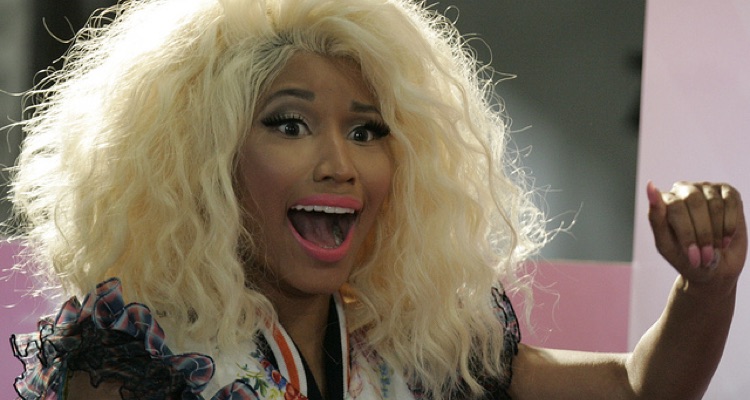 A federal judge has determined that Nicki Minaj's "Sorry" track – which sampled "Baby Can I Hold You" by Tracy Chapman – could be protected by fair use.
The underlying courtroom confrontation started back in October of 2018, when singer-songwriter Tracy Chapman filed a copyright infringement lawsuit against Minaj. In the complaint, the four-time Grammy winner (and longtime critic of sampling) emphasized that she hadn't granted Minaj permission to draw from the aforementioned 1988 track in "Sorry" – though Minaj attempted to secure her approval multiple times beforehand. (Separately, Chapman turned down Kanye West's request to sample her work.)
Nicki Minaj then axed "Sorry" (which features Nas) from her fourth studio album, Queen – but the track played once on Funkmaster Flex's Hot 97 broadcast. Fans moved quickly to record the controversial song, and these unauthorized editions (of a work that includes an unauthorized sample) ultimately made their way onto the internet. About six weeks after Queen debuted and Funkmaster Flex played "Sorry," Chapman and her legal team levied the infringement complaint.
Late last month, the high-profile legal battle returned to the spotlight when Nicki Minaj's attorneys voiced their belief that the case's outcome would have a "significant impact on the music recording industry." For their part, Tracy Chapman's counsel doubled down on the claims and called out Minaj for the alleged theft.
Now, Judge Virginia A. Phillips has found that the sampling may have constituted fair use. In a lengthy ruling denying and approving summary judgment requests from Chapman and Minaj, respectively, the court detailed its potentially far-reaching decision.
After siding with the "Anaconda" singer and her lawyers by declaring Funkmaster Flex's social media posts about playing "Sorry" to be inadmissible hearsay, the judge reiterated that Minaj may not have sent the track to DJ Flex, who said that "one of his bloggers" did so.
On the fair-use front, the court specified "that the use [sampling Tracy Chapman's track in "Sorry"] was not commercial even though there was some incidental commercial aspect of the work." Building upon the point, the text emphasized that Nicki Minaj sought "to experiment with" Chapman's work at the outset – a pillar of fair use, per the court – and intended to license the track if she eventually sampled it in a song (as opposed to utilizing the work for commercial gain without permission).
The "low degree of exploitation" in "Sorry," which wasn't officially released, once again, also factored into the ruling.
Lastly, the judge appeared to strike a similar tone as Minaj's lawyers when describing her overarching reasoning for classifying the sample as fair use: "A ruling uprooting these common practices would limit creativity and stifle innovation within the music industry."
Earlier this year, a judge handed Drake a major legal victory by ruling that his sample-heavy "Pound Cake/Paris Morton Music 2" track didn't infringe upon one of the songs it featured, "Jimmy Smith Rap." Additionally, Jay-Z – who, coincidentally enough, appeared in "Pound Cake" – is facing an infringement suit over an allegedly unlicensed (speech) sample at the beginning of "Black Effect."