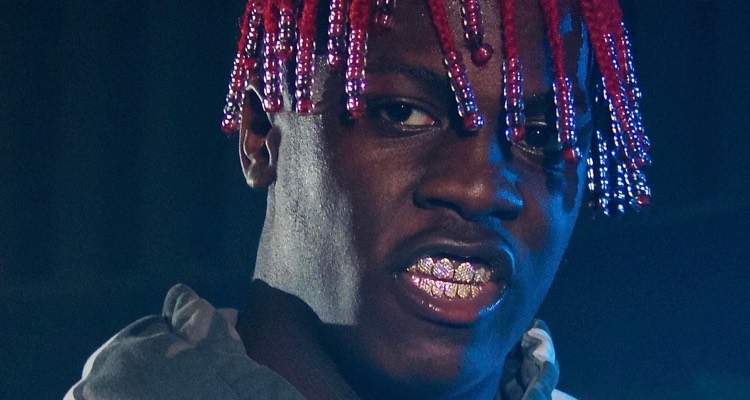 "Flex Up" rapper Lil Yachty has scored a massive sponsorship deal with Reese's Puffs.
The 23-year-old artist, whose full name is Miles McCollum, recently unveiled the high-profile brand partnership in a tweet, following a December 27th teaser on the official Reese's Puffs Twitter account. Moreover, Lil Yachty in late November dropped a minute-long "REE-Mix" of the "Reese's Puffs Rap" (at the request of Reese's Puffs/General Mills professionals). Evidently, the brief work (as well as fans' responses) set the stage for a wider deal.
"I've done a lot of things in my career, but this is one I'm probably most proud of.. #Sponsored @reesespuffs #eatemup," McCollum wrote on Twitter and Instagram.
An image accompanying the brief message shows the Georgia native pouring himself a bowl of Reese's Puffs, with four custom "Lil Yachty's Reese's Puffs" boxes at his side. At the time of this piece's publishing, the Instagram message had garnered about 290,000 likes, to the sponsored tweet's nearly 13,000 likes and approximately 900 retweets.
The deal between Reese's Puffs and Lil Yachty – who posted a shot of his personalized Xbox Series X about six weeks back – is the latest in a long line of artist-brand partnerships that have come to fruition in 2020. Evidence suggests that companies, regardless of their broader target market, are more frequently turning to (younger) artists for brand representation.
Travis Scott (age 28) caused supply-chain problems with his $6 meal deal at McDonald's in September. But McDonald's is just one contributor to the substantial earnings Travis Scott enjoys from corporate sponsorships. And aside from filming a Super Bowl commercial for Bud Light, 25-year-old Post Malone this year rolled out a fifth edition of his much-desired Crocs (which, like previous versions, quickly sold out). The "Circles" artist is preparing to headline a Bud Light Seltzer Sessions livestream show to ring in the new year.
Elsewhere, 26-year-old Halsey revealed a far-reaching partnership with Budweiser – which has reportedly struggled to tap the millennial market – in October. The New Jersey-born artist initially explored her own rise to prominence in a two-minute-long video promoting the AB InBev beer, and she's released a poem and a merchandise line as part of the sponsorship, which will presumably ramp up as traditional concerts and music festivals return.
The viewership stats associated with the debut Halsey-Budweiser clip (which was released across Budweiser's regional accounts) may well enable the artist and the company – and, in a larger sense, other partnered artists and brands – to tailor and carefully target their marketing efforts moving forward.
For instance, Budweiser Global's version of the video has generated over 300,000 views, while the same clip, also released on October 14th (albeit with Portuguese subtitles and on-screen text), has quietly racked up 18.17 million views on Budweiser Brazil's YouTube account.