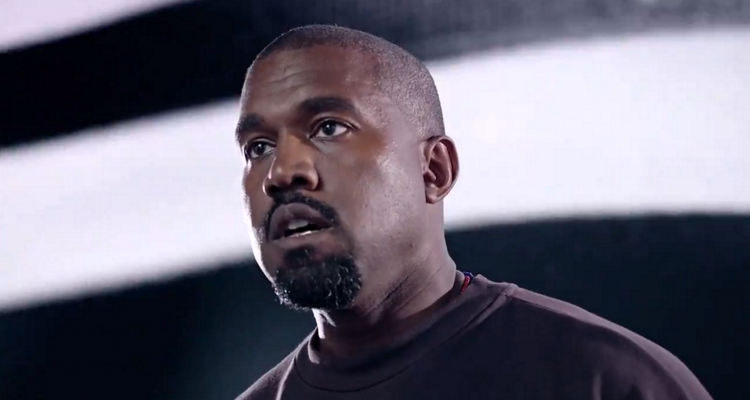 Kanye West and his Yeezy apparel line are officially suing a former intern for $500,000 over alleged non-disclosure agreement (NDA) violations.
Kanye West and Yeezy recently submitted the half-million-dollar complaint to a California federal court. Having allegedly signed a non-disclosure agreement as part of a summer internship with Yeezy, an individual named Ryan Inwards proceeded to post a series of company images on his personal Instagram account, according to the lawsuit. The plaintiffs allegedly sent Inwards "multiple" cease-and-desist letters, which he allegedly ignored.
At the time of this piece's writing, neither Kanye West nor Ryan Inwards had commented publicly on the case. (The newest messages on West's Instagram and Twitter profiles are from early November and concern his 2020 presidential run.) An Instagram account bearing Inwards' name is set to private, with zero posts (and zero followed profiles) featured presently. Additionally, a Twitter account for a New York City-based individual with the same name as the lawsuit's defendant is also set to private.
Worth noting is that Kanye West put two major courtroom confrontations to rest in 2020 but remains embroiled in a high-profile suit filed against him in August. Beginning with the former, the "Stronger" artist and EMI Music Publishing settled their on-again, off-again case in February. Later, the 43-year-old reached another out-of-court agreement, in a copyright infringement lawsuit stemming from his sampling a child's prayer in "Ultralight Beam."
And interestingly, Pennsylvania-based video-technology company MyChannel (MYC) maintains in its complaint against West and Yeezy that the billionaire and one-time presidential hopeful violated the terms of an NDA, besides failing to come through on an allegedly promised $10 million investment.
Per this separate complaint, which arrived in the court in late August of 2020, Kanye West consulted MYC to integrate the Yeezy online store with its video assets, aiming to improve conversions and profits. Having finalized a verbal contract (as well as an NDA, to protect "proprietary information"), MYC worked on the Yeezy webstore for about 18 months, during which time it spent over $7 million to fund the project, according to the plaintiffs.
Nevertheless, a purportedly promised $10 million investment in MYC from West/Yeezy never came to fruition, and the defendants allegedly "misappropriated MYC's proprietary information and technology" in the digital platform for Sunday Service, in violation of the aforementioned non-disclosure agreement.
The Chicagoan West, who shed light upon the nuances of his record deals with a flurry of social-media posts last year, dropped a surprise five-track album, Emmanuel, on Christmas Day.