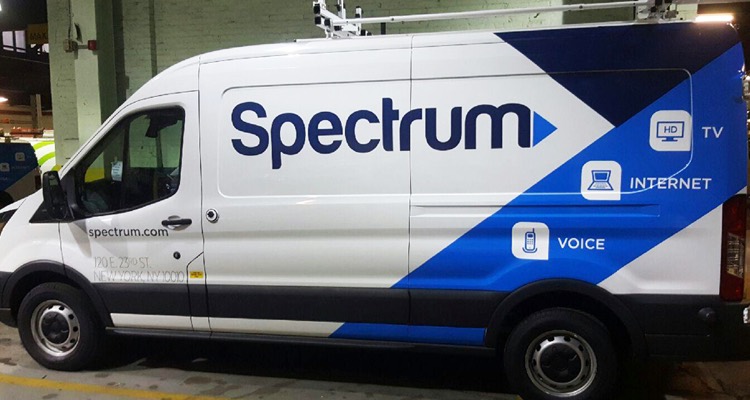 The Big Three record labels – Universal Music, Warner Music, and Sony Music – have officially filed a second copyright infringement lawsuit against Stamford, Connecticut-headquartered internet-service provider (ISP) Charter Communications.
The major labels recently submitted the firmly worded complaint – like the mentioned 2019 lawsuit – to a Colorado federal court. Also like the March of 2019 action, the plaintiffs, including the Big Three labels themselves as well as their respective publishing companies and many subsidiaries, accuse Charter (which operates Spectrum) of committing both contributory and vicarious copyright infringement.
Unlike the initial suit, however, this complaint encompasses alleged copyright infringement that occurred starting on July 26th, 2018; the ongoing 2019 action's claim period covers March 24th, 2013, through May 17th, 2016. Charter, the newer of the filings alleges, "has knowingly contributed to, and reaped substantial profits from, massive copyright infringement committed by thousands of its subscribers.
"Charter has insisted on doing nothing—despite receiving thousands of notices that detailed the illegal activity of its subscribers, despite its clear legal obligation to address the widespread, illegal downloading of copyrighted works," the text proceeds.
On this front, the major labels state that they sent north of 150,000 infringement notices to Charter during the claim period, but that the entity "failed to terminate or otherwise take meaningful action against the accounts of repeat infringers of which it was aware." Within this alleged "sheer volume" of infringement activity – and, in turn, the substantial number of infringement notices – "tens of thousands of Charter subscribers engaged in blatant and repeated infringement," the plaintiffs maintain.
Cited as examples of the latter are one subscriber who was "identified in 374 infringement notices, which were sent on at least 365 separate days" across a 655-day stretch, as well as another individual who, during a 598-day period, "was identified in 258 infringement notices, which were sent on at least 258 separate days," according to the filing.
"Charter's motivation for refusing to terminate or suspend the accounts of blatant infringing subscribers is simple: it valued corporate profits over its legal responsibilities," the no-holds-barred suit continues. "Nor did Charter want to risk the possibility that account terminations would make its service less attractive to other existing or prospective users."
At the time of this piece's publishing, Charter higher-ups didn't appear to have commented publicly on the complaint, which represents the latest in a long line of RIAA-led lawsuits involving leading ISPs. To be sure, Cox Communications in late May appealed the $1 billion music-piracy verdict that a jury levied against it in December of 2019, while June saw the Big Three labels file an action against Frontier Communications. Frontier promptly relayed that it "believes that it has done nothing wrong and will vigorously defend itself."
Worth mentioning in conclusion is that Liberty Broadband owns a multibillion-dollar stake in Charter, while the overarching Liberty Media possesses north of 77 percent of SiriusXM, 32 percent of Live Nation, and seven million iHeartMedia shares.