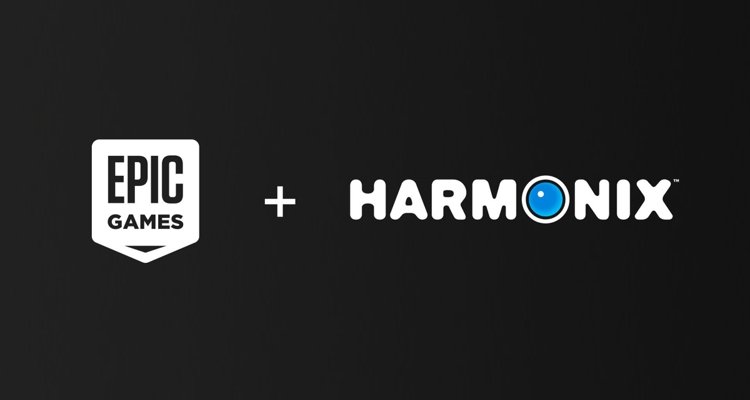 Epic Games (Fortnite) has acquired Harmonix, the game developer behind Rock Band and Guitar Hero.
Harmonix announced it joined the Epic Games family of developers yesterday. They've created other music-focused games like Dance Central, FUSER, and others. Harmonix says it will be working with Epic Games to "challenge expectations and we bring our unique brand of musical gaming experiences to the Metaverse."
Fortnite has kicked off what a Metaverse can be – a digital gathering place where users hang out. Now it looks like the technology behind Rock Band and Guitar Hero could be applied to future hangouts. Imagine Epic Games announcing a drum jam session with Dave Grohl or a shredding competition with Slash – all built inside a digital world with merch to buy.
What does this mean for Rock Band DLC?
Harmonix says it will continue its existing DLC plans for Rock Band. But it does not appear to have any plans to make more Rock Band instruments for current-gen hardware. VR FUSER events will stay online, and every other game in Harmonix's portfolio will continue to function as it does now.
Harmonix says its team is focusing on creating musical experiences for Fortnite under the Epic Games umbrella.
"While we're not ready to share any specifics, the whole team is incredibly excited to get started." Guitar Hero and Rock Band are interesting entries in the game world. They took the world by storm in the late 2000s, with Guitar Hero 3 driving success for the series to new heights. But the instrument hardware required to play the games doesn't work with current-gen consoles.
Music has become an increasingly important part of Fortnite's business model.
The video game has hosted concerts from Travis Scott and Ariana Grande. The Harmonix acquisition is just an extension of that focus, according to Alain Tascan, Epic's Vice President of Game Development.
"Music is already bringing millions of people together in Fortnite, from our emotes to global concerts and events. Together with the Harmonix team, we will transform how players experience music, going from passive listeners to active participants."