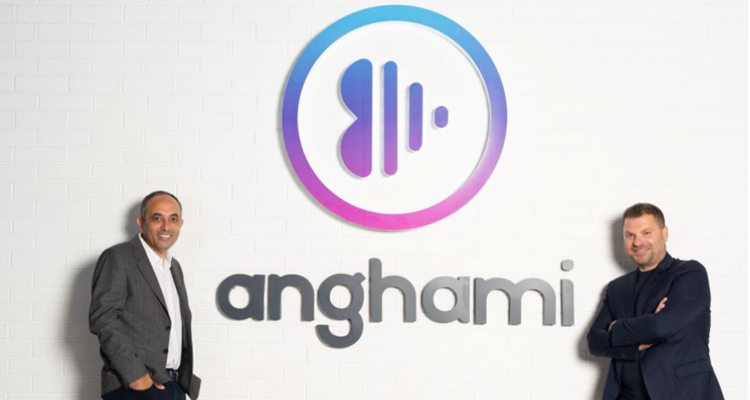 Middle Eastern streaming service Anghami achieved a 29 percent year-over-year revenue increase during 2022's opening half, according to a newly released earnings report, as "monthly paying subscribers" hiked by 41 percent (to 1.28 million) from 2021's first and second quarters.
Abu Dhabi-based Anghami, which arrived on NASDAQ (following a SPAC merger) in February, detailed its H1 2022 performance specifics today. The corresponding breakdown doesn't appear to identify the company's showing for Q2 specifically, but the Spotify competitor revealed its Q1 results in May.
Consequently, the initially mentioned 29 percent revenue boost (for a total of $21.1 million) during H1 2022 means that Anghami's income accelerated during the second quarter, for Q1 delivered $9.31 million (a 23 percent YoY revenue jump), per the service. (The platform also noted "recorded negative foreign currency effects of $3.5 million in revenue" for H1 2022.)
However, Anghami's reported 41 percent paid-user gain for 2022's initial six months means that growth slipped slightly during Q2, for the Q1 percentage had come in at 43 percent, execs previously communicated. Total "active users" (defined as persons "who used Anghami at least once over a rolling 3-month period") numbered 19.5 million as of June 30th, Anghami relayed, for a YoY increase of 46 percent.
Predictably, given this larger-than-ever community, the service likewise disclosed that "the total number of music streams on the Anghami platform reached an all-time high in the first half of 2022," when Arabic tracks accounted for approximately 60 percent of the plays (up 20 percent YoY).
Anghami's concise announcement message doesn't appear to identify the business's net revenue for H1 or Q2 2022, and a complete report didn't seem to be live on the platform's website or SEC profile at the time of this writing.
In any event, Anghami stock (NASDAQ: ANGH) improved by 3.44 percent from Friday's day-end value during today's trading hours, finishing at $3.01 per share when the market closed. ANGH soared as high as $33.13 in mid-February, but plummeted to a record low of $2.51 in late July.
Notwithstanding the stock price falloff amid losses throughout the broader tech sphere, the Spotlight owner Anghami's prominent position in the Middle East's quick-expanding music space could prove significant in the approaching years.
May saw the International Federation of the Phonographic Industry (IFPI) declare MENA the "fastest growing music region in the world," and the Qanawat Music owner Warner Music Group opened a division in Israel that same month.
More recently, Sony Music (which since December of 2021 has operated a jointly owned record label, Vibe Music Arabia, with Anghami) inked an "exclusive" artist-discovery partnership with Cairo-headquartered production and artist management company Craft Media.