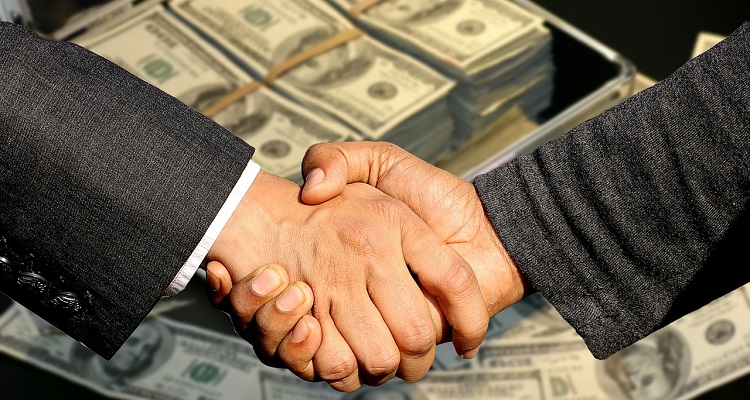 Making millions, but largely in stock options.
Satellite radio giant SiriusXM has unveiled pay raises for its top staff.  In a regulatory filing, SiriusXM has confirmed multiple pay raises for its top five executives.
CEO Jim Meyer earned $17.6 million in 2018, up from $9.7 million in 2017.  $7.5 million came through stock awards.
Chief Content Officer Scott Greenstein, who now leads the Pandora original contents team, earned $19 million last year, up from $4.2 million.
The company confirmed that most of the compensation came through stock awards.
Jennifer Witz, President of Sales, Marketing, and Operations, earned $5.5 million, up from $4.6 million.
David Frear, Senior Executive Vice President and Chief Financial Officer, earned $16 million, up from $3.7 million.  $9 million came from stock awards and $3 million from options.
Dana F. Altman, Executive Vice President and Chief Administrative Officer, earned $7.5 million, up from $2 million.  $4.1 million came from stock awards and $1.5 million from options.
Following the company's acquisition of Pandora Radio last year, SiriusXM has remained rather busy.
In a conference call, Meyer explained that the acquisition would create "the world's largest audio-entertainment company."  The satellite radio company, he continued, would capitalize on cross-promotional opportunities on Pandora's active user base.  SiriusXM would also leverage its existing exclusive content and programming on Pandora's ad-supported and subscription tiers to create "unique audio packages."
Following through on Meyer's promises, the satellite radio company first forced out Pandora CEO Roger Lynch.  The booted exec had led the company following founder Tim Westergren's ouster.
Under Westergren, Pandora Radio bled money.  The company also never turned a profit, despite multiple promises made to investors.  Things had only slightly improved under Lynch.  Yet, the company continued to bleed listeners.
Then, SiriusXM unveiled its first dedicated original content team at Pandora.
The new team creates original music, sports, and talk content for Pandora's listeners.  This includes the introduction of full-time channels, shows, podcasts, playlists, and spoken-word content.  Genres range from comedy, politics, and entertainment.  In addition, the new team also develops original Pandora content for SiriusXM.  This includes adding curated content using the digital radio service's thumbs-up user data.
Next, Meyer's company launched Pandora Now.
With a combined audience of 100 million listeners, Now, a new channel, would use both companies' listener and curation data.  The channel features the most-listened-to and top-trending music on Pandora across all genres.  Now serves as an interactive station featuring song skips and ratings on both services.
Then, just last week, striking back at Spotify's recent podcast acquisitions, SiriusXM converted 22 of its original shows into Pandora exclusives.
This includes Jenny McCarthy's Celebrity Dirt, Andy Cohen's Deep & Shallow Interviews, and Jeff Foxworthy's A Comic Mind, among many others.
Not content to stop there, Meyer's company soon unveiled an $8 monthly plan for people without cars.  Dubbed SiriusXM Essential, the new plan provides over 200 radio stations.  Users can listen to the new service either at home or through mobile devices, with smart speakers also a prime target.
You can view the compensation filing below.
---