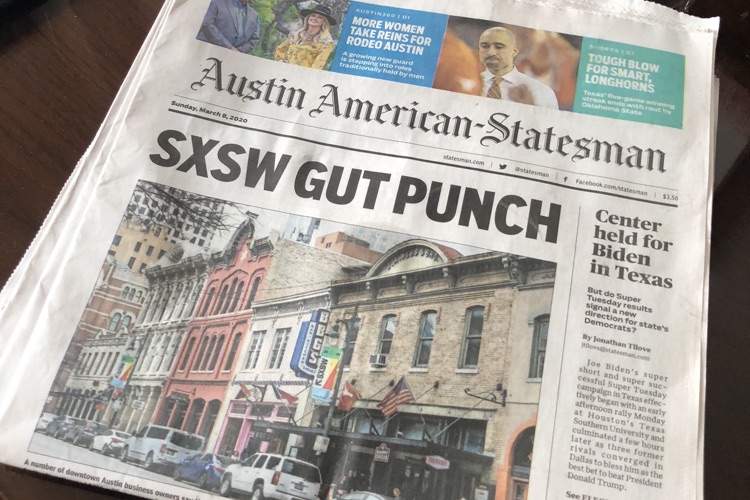 Austin businesses and professionals are struggling to offload excess food and beverages following SXSW's cancellation.
Last week, Austin officials made the stunning decision to cancel SXSW 2020 over the ongoing coronavirus (COVID-19) epidemic. Now, in a testament to the move's far-reaching economic consequences, local restaurant operators and business owners are taking steps to recoup some of the money they spent on food and beverages.
A number of Austin restaurants are running ultra-affordable food and drink specials, and a Facebook group has been created to facilitate the buying, selling, and trading of excess goods. As part of the group, Austin individuals and companies (including many start-ups that had planned to debut at SXSW) that are saddled with overstock items can post on a Google spreadsheet designed to connect interested parties.
At the time of this piece's writing, group members had posted about bulk perishables ranging from kombucha to mozzarella balls, with the aforementioned spreadsheet being quickly populated by additional inventory items.
The economic impact of SXSW's cancellation has been substantial; the 10-day event is said to have brought approximately $350 million to Austin's economy in 2019. Yesterday, Digital Music News reported that multiple Austin businesses had spearheaded a fundraiser, "Banding Together ATX," to compensate the many artists and professionals who had been banking on SXSW for income and promotion.
To say that the music industry has been affected by the coronavirus outbreak would be an understatement.
Artists ranging from BTS to Slipknot have been forced to alter their tour schedules in response to the infection. And large events, including Ultra Miami, Tomorrowland Winter, and the tech-heavy Collision Conference have been put on ice (though the latter is set to proceed as a digital-only showcase).
With performance cancellations abundant and COVID-19 panic continuing to grow, many are speculating that Coachella, which is scheduled to begin on April 10th, will soon be canceled. In a recent statement, Riverside County health officials said that they intend to monitor coronavirus developments before rendering a final decision on Coachella.
Today, Riverside County reported its first COVID-19 case.