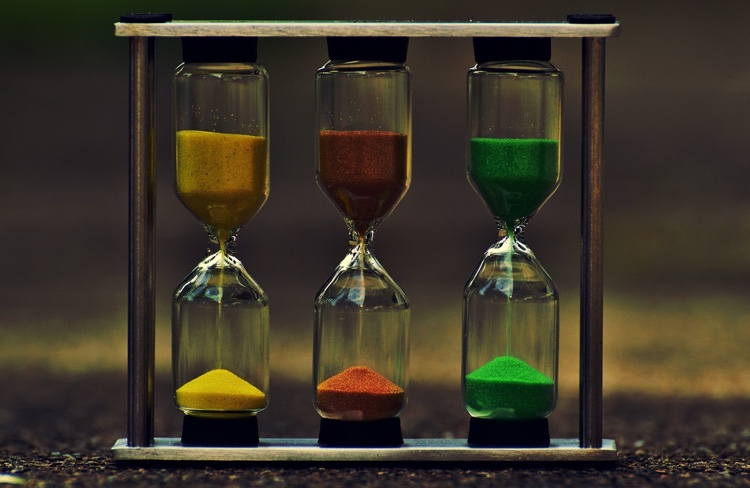 Jay Z has 99 problems.  And TIDAL running out of cash is one of them.
2017 hasn't been a good year for Jay Z.
First, his latest album, 4:44, didn't appear on Billboard charts.  During its debut week, DJ Khaled's Grateful beat out the album.  And while 4:44 earned Platinum status from the RIAA, it did so only after Sprint purchased a million copies to give away.
Much to Jay Z's surprise, the TIDAL-only exclusive failed to drive up subscriptions.
Then, the 4:44 tour became a highly-publicized disaster.  Ticketmaster struggled to sell $6 tickets to uninterested fans as multiple shows across the country failed to sell out.
+ Jay-Z's '4:44' Tour Is a Disaster: $6 Seats, Half-Filled Stadiums…
Finally, the Prince estate accused TIDAL of falsifying documents to exclusively stream the late singer's entire catalog.
Can anything get worse for Jay Z and TIDAL?
Yes.  Yes, it can.
500,000 subscribers and just under 6 months of cash left.
Spotify has well over 60 million subscribers.  Around the world, the popular streaming music platform has over 140 million monthly active listeners.  Apple Music now hovers above the 30 million mark.  Combining Prime Music and Music Unlimited, Amazon has an estimated 16 million paid subscriptions, with some analysts placing the service ahead of Apple.
So, how has Jay Z's TIDAL fared?  Not so well.
According to Norwegian financial newspaper Dagens Naeringsliv, TIDAL posted $44.9 million in losses before taxes in 2016.  The reputable newspaper also found that the company has been funded on "large, interest-free loans from a holding company in the Cayman Islands."  Sprint's earlier investment in the streaming music platform only provided the company with "12-18 months of runaway/working capital."
This means that TIDAL now has enough cash to last six more months.
+ How to Save TIDAL from Near-Certain Death — A Letter to the Company's 4th CEO In 2 Years
Previously, Dagens Naeringsliv found that the company had willingly created fake accounts to lie to the media and its partners.  In September 2015, Jay Z tweeted that his high-fidelity music streaming platform had crossed the 1 million subscribers mark.  Yet, internal payments to record labels put the number closer to 350,000.
Separately, a reliable source recently informed Digital Music News that the service "barely [has] over 500,000 subscribers."
Dagens Naeringsliv also found that several of TIDAL's 17 subsidiary companies have yet to file any accounts.  They risk dissolution should they fail to amend the accounts that they should have done "months ago."
TIDAL also replaced Joseph Borrino, Roc Nation's long-standing CFO.  Juan Perez, Director of Sports at Roc Nation, became the Director of TIDAL's parent company.
In addition, TIDAL will lose as many as 100,000 Norwegian subscribers when "their telco bundle deal with Telenor ends in January."
Spinning the platform's poor numbers.
According to TIDAL, though, they're in great shape.  Why wouldn't they be?
In a statement, a company spokesperson told Dagens Naeringsliv that TIDAL will "break even soon."  They will then achieve "profitability in mid-2018."
"We have experienced negative stories about Tidal since its inception and we have done nothing but grow the business each year."
Note that the spokesperson failed to provide any adequate financial or subscription numbers.  The spokesperson also preferred to remain anonymous.
---
Featured image by huiam (CC0)