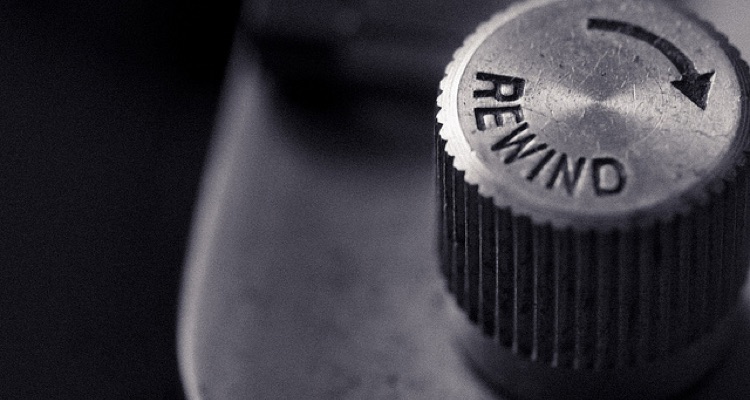 DMN brings you the biggest music industry news stories this month.
This Month: May 2017
1. Following ExtraTorrent Shutdown, 3 Replacement Sites Surface
In true whack-a-mole style, ExtraTorrent's death is driving millions of users to other illegal torrent sites.  Following an extended downtime earlier this week, ExtraTorrent finally shut down for good.  Website owner SaM didn't specify why.  Instead of curbing piracy, however, users have simply turned to these sites for help. Read More…
2. A Week After Its Death, Extratorrent Is Back Online (Updated)
Is ExtraTorrent back or not?  Following ET's sudden closure, a new website purporting to be the original mysterious re-surfaced.  Now, users have complained that the site run by "former admins" and "fans" may actually share malicious software and viruses. Read More…
3. Here's a List of Every Live Nation $20 Ticket for 2017
To celebrate the third annual promotion, Live Nation is offering hundreds of $20 shows starting this month.  Here's a list of all of them, broken down by every US state or Canadian province. Read More…
4. Get Ready for Led Zeppelin at Desert Trip 2017
So, will we finally see Led Zeppelin together again (sans John Bonham)?  Last year's Desert Trip featured an impressive lineup.  Now, a mysterious message on Robert Plant's website has signaled to what many fans and sources see as Led Zeppelin's final performance at this year's Desert Trip. Read More…
5. After An Extended Downtime, ExtraTorrent Goes Down For Good
A victory for the MPAA and RIAA, a loss for illegal content lovers. Extratorrent, one of the world's top illegal torrent "indexing" sites, has gone gently into the good night.  On Monday, Extratorrent went down for emergency maintenance.   Then, the site suddenly shut down without a clear explanation as to why. Read More…
6. Have You Taken the 'Bow Wow Challenge'? Here Are the Top 10 Entries (So Far)…
On Instagram, Bow Wow posted an image that he was flying to New York on a private jet.  He was quickly outed for actually riding commercial.  Now, internet users have posted 'The Bow Wow Challenge' in honor of the rapper.  Check out the top entries. Read More…
7. Soundgarden Legend Chris Cornell Tragically Commits Suicide
Around midnight, Detroit Police Department officers responded to a 911 call from the MGM Grand Casino.  They found Chris Cornell dead.  He now joins a growing list of grunge pioneers who have tragically passed away. Read More…
8. 'Resurrected' Extratorrent Site Turns Out to Be a Scam…
Will the real ExtraTorrent please stand up?  Following the site's sudden closure, a new Extratorrent site appeared.  Purportedly run by former staffers and communities, the new site offered the same illegal media content links.  Yet, despite proof that the site is a clone of The Pirate Bay, 'admins' and 'moderators' have arrogantly proclaimed to run the original. Read More…
9. Are BTS Members Overdosing on Plastic Surgery?
As the group grows in popularity here in the US, audiences are asking the following question:  Are the members of BTS addicted to plastic surgery and heavy make-up?  Recent press shots show that the group may be taking a step too far into 'brushing up' for the cameras. Read More…
10. All My Favorite Grunge Musicians Are Dead
May 18th, 2017. Chris Cornell, lead singer of Soundgarden and grunge pioneer, kills himself unexpectedly.  Cornell was found dead in the bathroom of his MGM Grand hotel, with a strap around his neck.  So, is grunge cursed? Read More…
---
Make sure to check digitalmusicnews.com for up-to-minute music industry news updates!
(Image by Chris Marquardt, Creative Commons, Attribution-ShareAlike 2.0 Generic, cc by-sa 2.0)