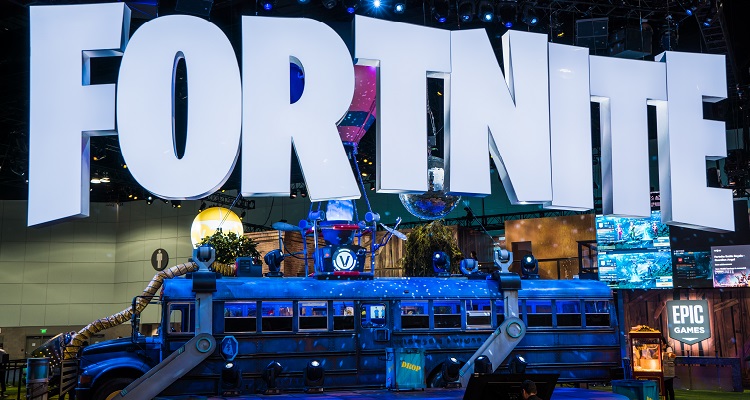 Fortnite developer Epic Games has raised $1.78 billion in a new round of funding. The injection boosts Epic's total valuation to $17.3 billion – up from $15 billion in late 2018.
Epic's $1.78 billion worth of new capital includes a $250 million investment from Sony Corp., which was unveiled in a press release last month. Per this announcement message, the quarter-billion-dollar, 1.4 percent-stake backing will enable the companies to "broaden their collaboration across Sony's leading portfolio of entertainment assets and technology" – including both the conglomerate's flourishing video game division and its Big Three record label, Sony Music Entertainment (SME).
Others are also joining this party. Scottish investment company Ballie Gifford, which is also Spotify's single biggest shareholder, and the Ontario Teachers' Pension Plan Board, were among the other entities that invested in Epic as part of this newest funding round. However, Endeavor, which has been heavily impacted by the COVID-19 pandemic's economic downturn, reportedly sold some of its stake in the Cary, North Carolina-headquartered video game developer. Tim Sweeney, who founded Epic Games in 1991 and still holds a majority stake in the company, will stay on as CEO.
For additional background, it bears mentioning that Shenzhen, China-based conglomerate Tencent owns 40 percent of Epic Games, besides its 10 percent piece of Universal Music Group (UMG) and roughly 1.6 percent of Warner Music Group (WMG). Despite these and other high-profile investments, Tencent's stock had fallen more than seven percent on the day at the time of this writing, on the heels of two executive orders that will effectively ban ByteDance-owned TikTok and Tencent-owned WeChat in 45 days. That said, the latter executive order applies solely to WeChat – not Tencent's other digital assets and investments.
With more than 350 million registered players to its credit, Fortnite has emerged as one of today's most popular video games and, more broadly, digital platforms. Epic will undoubtedly use the aforementioned $1.78 billion in new capital to expand the decidedly profitable title's reach, including by building upon its ultra-successful live music offerings. In April, we reported that Travis Scott's Astronomical Fortnite tour attracted 12.3 million concurrent viewers, breaking the record previously held by Marshmello.
Following this unqualified success, Epic rolled out a "Party Royale" mode. Unlike its Battle Royale counterpart, the weapons- and violence-free variation allows players to socialize, compete in lighthearted sports and activities, and enjoy live music. DJ and producer Diplo performed a Major Lazer set to kick off Party Royale, and if past concerts' viewership figures are any indication, more virtual gigs are probably on the way.