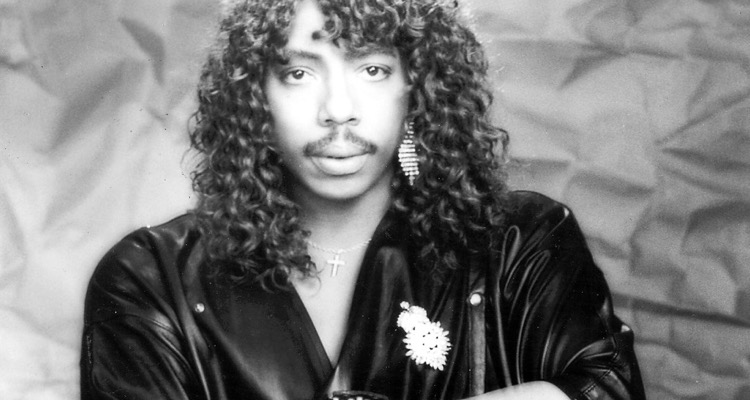 UK-based song-investment fund Hipgnosis has acquired a 50 percent stake in "Super Freak" artist Rick James' catalog.
Hipgnosis officials unveiled the high-profile investment – the latest in a long line of 2020 catalog purchases, for the Merck Mercuriadis-founded company – today, in a formal release. This announcement message doesn't disclose the financial terms of the deal, but notes that it covers a 50 percent share of Rick James' 97-track catalog, including "Publishing interests, Writers' share, Neighbouring Rights (Sound Exchange) and Recorded Masters (UMG) share."
In addition to releasing 12 studio albums throughout his career (as well as one posthumous work, Deeper Still, three years after his 2004 passing), the Grammy Award-winner James wrote and produced The Temptations' "Standing on the Top" (1982) as well as Eddie Murphy's 1985 hit "Party All the Time." Plus, the "Give It To Me Baby" producer, songwriter, and singer wrote and produced each of the Mary Jane Girls' tracks.
Addressing the Hipgnosis deal in a statement, Rick James' eldest daughter, Ty James, said: "We are excited about our new venture with Hipgnosis, and pleased to establish this epic partnership with a company that truly appreciates the dynamic diversity of my Dad's music. Music that transcends through decades. Our goal is for my Dad's music to not only live, but to stay forever young and in the hearts of our families, friends, fans."
While Hipgnosis didn't identify the purchase amount, once again, the publicly traded company reportedly pays well above market value for its catalogs, as part of a massive bet on the long-term earning potential of music IP. To be sure, L.A. Reid, Chrissie Hynde, Nikki Sixx, Barry Manilow, RZA, Mark Ronson, and Tom DeLonge are among the individuals who've sold a portion or all of their catalogs to Hipgnosis in 2020.
And aside from these major buyouts, the London-headquartered entity has nabbed an entire music publisher (Big Deal Music Group) and a staggering 42 catalogs (in a $323 million deal). Time will tell whether the decidedly ambitious effort pays off – on the day, Hipgnosis stock (SONG) enjoyed a .43 percent bump – but it bears mentioning that another company, Round Hill Music, has also taken steps to get in on music-IP action.
Incorporated in Guernsey (like Hipgnosis), Round Hill's song-investment fund debuted on the London Stock Exchange (LSE) today. The entity raised $282 million out of the gate – a substantial sum, needless to say, but $93 million less than its $375 million target. The company had aimed to use the latter amount to buy a $363 million catalog, and Chair Trevor Bowen recently said of the matter: "We will actively progress and update on our intention to purchase the identified portfolio for the Company as soon as practical."