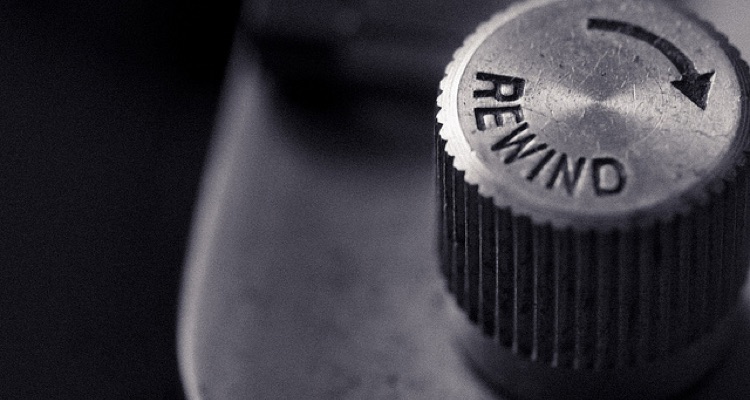 DMN rewinds to bring you the top 10 Music Industry stories this week.
Apple Music Proposes Increased Songwriter Royalties; Can Spotify Survive?
Apple Music plans to significantly increase songwriter royalty rates. That could be a genius move. In a recent proposal to the US Copyright Royalty Board, Apple suggests that the royalty rate for publishers should be set at 9.1 cents per 100 streams of a song.  Though an Apple Music official confirmed these reports, the filing is private and no other details have been shared.  If the proposal is accepted, the new royalty rates will be set in stone as of 2018. What does this mean for Apple Music…Read more.
How Commercials Swallowed Indie Rock.
There's no stigma against 'selling out' anymore, but the blanket use of indie bands in the ad world is taking its toll regardless. Someone asked me if I liked the band The Heavy the other day. Yeah, I guess I like The Heavy, I thought, or at least I like their most popular song, "How You Like Me Now". That's what I intended to say, at least. But the first thought that came to mind when they mentioned them was, "Oh yeah, the car commercial band." This is unfair to The Heavy, who are in fact a pretty decent band. But to my surprise…Read more.
Have Concerts Become 'Soulless,' Disconnected Experiences?
Richard Branson says live concerts have become impersonal, jammed with phones, and 'soulless'.  Here's his solution. Billionaire Richard Branson, who started Virgin Megastores and Virgin Records, is now setting his sights on changing live concerts.  In a blog post this morning, Branson sharply criticized music shows as being 'soulless,' while lacking that critical intimacy that fans want.  "You know the drill: go to a soulless hall, look into the distance while a band plays on a raised stage, and everyone stands around looking at their phones," Branson blogged…Read more.
Ice Cube Says Hillary Clinton Created 'Justification' for Police Brutality.
Cube says Clinton planted poisonous rhetoric in the 90s, with repercussions still being felt. Ice Cube, one of the first rappers to speak out against police brutality, is pinning some of the blame for the current crisis on Hillary Clinton.  The rapper pointed to 1990s-era efforts to step up police enforcement and combat urban gangs, with extremely damaging rhetoric that affected poor, marginalized communities. That includes…Read more.
Leaked Recording Shows Taylor Swift Approving Kanye West's 'Famous' Lyrics.
Was Taylor Swift in on it all along? This entire controversy surrounds one lyric, rapped by Kanye West in 'Famous': "Me and Taylor might still have sex… I made that bitch famous.  I made that bitch famous." After 'Famous' was released earlier this year on Kanye's The Life of Pablo album, Swift went on the offensive.  The singer claimed she was never contacted prior to its release, and criticized the lyric as misogynistic and mean-spirited. Now, it appears that Swift was in on the whole thing, despite playing the victim card.  Late Sunday, Kim Kardashian posted a secretly recorded phone call between West and Swift…Read more.
Ice Cube Refuses to Stop Performing 'F*ck tha Police' Despite Cop Shootings.
Ice Cube, one of the founding members of N.W.A, most recently performed the song on July 9th. Ice Cube is now vowing to continue performing 'F—k the Police,' despite recent killings of law enforcement officers in Dallas, Baton Rouge, Michigan, and Kansas City.  The issue came up after Cube performed the song on July 9th at the Quebec City Summer Festival, just days after five police officers were killed by a sniper during a Dallas protest. The rapper was ultimately confronted by a TMZ reporter while waiting for his bags at LAX International Airport…Read more.
A Closer Look At Apple Music's Latest Moves.
DMN zooms in on what Apple Music has been up to lately, and what this means for artists and fans. Apple Music launched on June 30th, 2015.  The streaming platform quickly announced hitting 6.5 million subscribers on October 20th, 2015.  It then jumped to 10 million subscribers by January 10th, 2016, and the streaming platform most recently announced that they hit 15 million subscribers a year after launch. But the rate of growth is what's important.  It took Apple Music just 6 short months to hit 10 million paying subscribers,  a milestone that took Spotify 6 years to reach…Read more.
How the Hell Does Bob Lefsetz Make Money?
It's one of the biggest mysteries of the music industry: how does Bob Lefsetz earn a living? If you've been in the music industry for a while, you've probably come across the Lefsetz Letter.  The razor-sharp email missive, penned by longtime industry critic Bob Lefsetz, tackles everything from superstars to technology to broader societal and technological trends.  Wry, sharply insightful, nakedly honest, and overbearingly condescending in the same blast, Lefsetz is a master at drawing a crowd and eliciting an emotional response…Read more.
Spotify Planning IPO For Q2 2017?
According to a report by Bloomberg, Spotify's Chief Executive Daniel Ek plans to take the streaming service public in the second half of 2017. Just before its tenth birthday, Spotify announced raising $1 billion in convertible debt from investors who valued the company at $8 billion.  This funding round was apparently pegged to an IPO scheduled to take place within a few years.  Now, 2017 is looking like the latest peg date. Currently, Spotify dominates paid music streaming with over 30 million paying users, many of whom…Read more.
Deezer Finally Launches In the US.
Deezer launches in the US, stiffening competition in the music streaming market. The French music streaming service, Deezer has finally launched in the US, increasing competition in the already crowded music streaming market. The service was launched today at a cost of $10 a month after a 30-day free trial. The interesting thing though, is that there is no free tier. The streaming platform already has 6 million subscribers, but it's lining up against some big players in the game. Spotify has over 100 million subscribers, 30 million of which are paying, Apple Music has over 15 million subscribers, and…Read more.
(Image by Chris Marquardt, Creative Commons, Attribution-ShareAlike 2.0 Generic, cc by-sa 2.0)