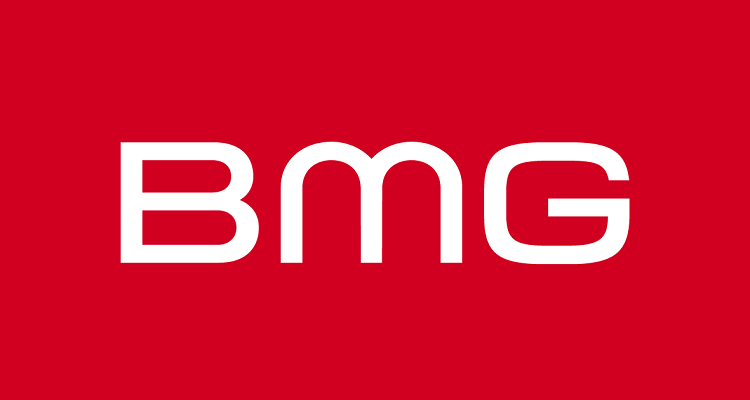 After reporting a record-setting financial performance through 2020's first six months, BMG recorded a slight year-over-year revenue boost throughout all of 2020, according to a newly-released earnings report.
The 13-year-old record label and publisher's income specifics came to light in the 2020 earnings breakdown of its parent company, German conglomerate Bertelsmann. For reference, BMG brought in some $330.33 million (€282 million) across Q1 and Q2 of 2020 – which represented a 4.8 percent uptick from the same period in 2019 and was the most the company had earned during the first six months of any year to date.
Nevertheless, total 2020 revenue finished at $705.30 million (€602 million), compared to $702.96 million/€600 million in 2019, owing in part to the pandemic's impact upon touring and physical sales. BMG last month unveiled a "strategic restructuring" designed to help the company "accelerate out of the pandemic" in 2021, but for further reference, the entity's 2018 revenue totaled $638.64 million (€545 million), compared to $594.11 million (€507 million) in 2017.
The lion's share of total 2020 income, 92.8 percent, is attributable to BMG's "rights and licenses," with the remaining 7.2 percent having resulted from the Berlin-headquartered business's "own products and merchandise." Digital sources produced 60 percent of the sum, an increase of four percent from 2019.
And regionally, nearly half of BMG's 2020 revenue came from the United States, against 13.7 percent from the United Kingdom, 7.5 percent from Germany, 8.3 percent from France, 11.9 percent from other European states, and 8.7 percent from all other countries.
BMG's section of the Bertelsmann earnings report then highlights some of the key moves that the music company made on the year, including inking renewed publishing deals with Keith Richards and Mick Jagger, acquiring Mick Fleetwood's recorded catalog, partnering with French football team Olympique de Marseille, buying a majority stake in German concert promoter Undercover GmbH, and more.
Plus, Xiao Zhan's "Made to Love," which BMG songwriters penned, was "the fastest-selling digital track in Chinese music history, generating 25.5 million downloads within 24 hours."
Later, Bertelsmann indicated in the division-specific "opportunities" section of its earnings report that "BMG's focus is on organic growth through the signing of additional artists and songwriters.
"There may also be opportunities for selective acquisitions of music catalogs," the text proceeds, albeit without acknowledging that BMG and KKR last week announced an agreement to collaborate on music IP investments. "The growing international market penetration of subscription-based music streaming services offers opportunities to expand the recorded-music and music-publishing markets."
Strong digital showings also contributed to year-over-year earnings gains for Warner Music, Sony Music, and Universal Music, the latter of which will arrive on the stock market sometime before 2022, per Vivendi.