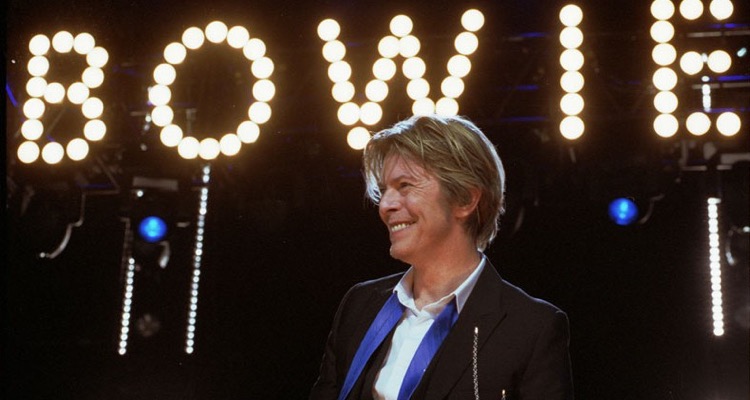 In mid-September, Warner Music Group inked a "career-spanning partnership" with the David Bowie estate, covering the "Space Oddity" creator's recorded catalog. Now, the Rock and Roll Hall of Famer's estate is reportedly looking to sell his songwriting catalog for a cool $200 million.
The London-based Financial Times (a subsidiary of Japan's Nikkei) recently reported on the possible sale of the David Bowie songwriting catalog, specifying that his estate is in "advanced talks" with a prospective buyer. Said talks have brought bids of "around" $200 million, proceeds the paywall-blocked article, and "a deal could be announced in the coming weeks."
But at the time of this piece's publishing, the potential buyer(s) hadn't yet been publicly identified – nor had the "Life on Mars?" artist's estate publicly commented on the matter. Notwithstanding the massive sum involved with the reported sale, though, there appears to be a substantial number of eligible buyers for the catalog, which has hit the market as billions continue to pour into the music-IP space.
These and other multimillion-dollar song-rights transactions followed a multitude of deals in 2020 – including Shamrock Capital's more than $300 million purchase of the Taylor Swift catalog. Also in 2021, however, Blackstone – fresh off a $385 million acquisition of Death Row Records owner eOne Music – invested $1 billion in music rights and took an ownership stake in Hipgnosis Song Management.
October likewise saw KKR – which kicked off the year by partnering with BMG to invest in music IP – drop north of $1.1 billion on Kobalt Capital's over 62,000-track KMR Music Royalties II portfolio, whereas Spirit Music Group owner Lyric Capital launched a $500 million catalog fund. And Concord earlier this year quietly scooped up the 145,000-song catalog of Downtown Music for over $300 million.
In another testament to the inflated price tags that have become the standard in the music industry as of late, Lyor Cohen-founded 300 Entertainment is reportedly looking to sell for $400 million, sources revealed last week. Separately, Liberty Media – which owns roughly one-third of Live Nation, about 78 percent of SiriusXM, and seven million iHeartMedia shares – debuted a $500 million SPAC back in January, though the company's acquisition target remains unclear.